REFLECTIONS
by Al Maxey
Issue #525 ------- March 12, 2012
**************************
Let us say what we feel, and feel what
we say; let speech harmonize with life.
Seneca the Younger {5 B.C. - 65 A.D.}

**************************
Approaching God With Freedom
A Reflective Examination of Ephesians 3:12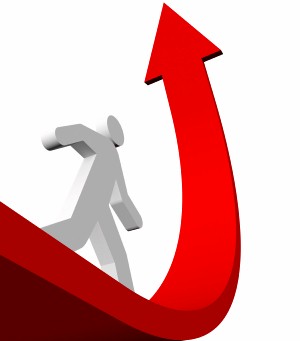 It was the early 60's A.D. in the city of Rome, and the apostle Paul was again in a forced confinement. Although his liberties were greatly curtailed, his freedom in Christ could not be similarly contained by any human agency. This joyous reality not only enabled him to endure, but emboldened him in his resolve to share that reality with his spiritual siblings. During this confinement in Rome he sent forth four letters (Ephesians, Philippians, Colossians, Philemon) which have come to be known collectively as his "Prison Epistles." It is a statement found in Ephesians (an epistle in which Paul stresses the vital nature of the universal church and the place, purpose and privileges of the individual disciple within it) that I would like for us to especially notice in this issue of Reflections.
In chapter 3, Paul discusses the gospel of God's grace, which was "in accordance with the eternal purpose which He carried out in Christ Jesus our Lord" (vs. 11, NASB). This plan for man's ultimate redemption was foreordained from the foundation of the creation, and was implemented on the time/space continuum at the cross. With that gracious gift of His Son, our Father forever secured within the Lamb's Book of Life the names of the redeemed [Reflections #523 -- Foreordained to be Slain]. In the verse that follows, Paul provides us with some insight into the blessings this eternal offering of Jesus secured for us. "In Him and through faith in Him we may approach God with freedom and confidence" (vs. 12, NIV). There are a number of items within this statement that we need to examine more closely if we are to correctly ascertain the author's intent.
First, we note one of Paul's favorite concepts: being in Christ Jesus, which he mentions and discusses a great many times throughout his writings. Indeed, this thought appears 35 times in this epistle alone, which far surpasses its usage in any one of his other writings. Being "in Him" is the very basis of our hope; the realization of our redemption; the source of our confidence. "There is therefore now no condemnation for those who are in Christ Jesus," for the "Spirit of life has set you free in Christ Jesus from the law of sin and death" (Rom. 8:1-2, ESV). We are free! Our bondage is at an end. No longer slaves, but sons, we may now boldly and freely come into the very presence of the Father. We "were called to be free" (Gal. 5:13), and "it is for freedom that Christ has set us free. Stand firm, then, and do not let yourselves be burdened again by a yoke of slavery" (Gal. 5:1). "In Him" we are set free from law; rules and regulations no longer serve as our taskmasters. Such law-based legislation and limitation of our lives is now forever cast off "in Christ Jesus." Unchained, unshackled, unfettered we walk confidently into the very presence of the One who dwells within the heavenly Holy of Holies! The veil of separation has been forever removed; we are free to enter and address the Father as sons! "We have boldness to enter the sanctuary through the blood of Jesus, by the new and living way that He has inaugurated for us through the curtain" (Heb. 10:19-20).
Sin had made a separation between man and God (Isaiah 59:2); that which is unholy can never enter into the presence of perfect holiness. In Christ, however, that brokenness has been bridged; laid low by sin, we are lifted up by the Son, cleansed and made holy, and "in Him" ushered personally back into the very presence of the Holy One. Dr. Gerhard Kittel noted, "He who is in Christ has found again freedom towards God and can approach God with confidence. He can stand before the Ruler and Judge free and erect, not lowering his head, able to bear His presence" [Theological Dictionary of the New Testament, vol. 5, p. 883]. "Christ's sacrifice, as it has given infinite satisfaction to God, is fitted to inspire the soul of the believer with perfect confidence. He sees that nothing more is needed to ensure his everlasting acceptance, and is thus led to tread with boldness the entrance into the sanctuary of God's presence" [Pulpit Commentary, vol. 20, p. 116]. At the cross, the veil of the temple was torn in two from top to bottom (Mark 15:38), an act signifying that the way into God's presence was now made possible by the shed blood of the Son (as the writer of Hebrews made abundantly clear). Thus, access to God is a gift of grace, as it could never be acquired by any act of man, which allows us to enter His presence boldly and freely "without the inhibitions that might arise from any sort of self-reliance" [The Expositor's Bible Commentary, vol. 11, p. 48]. "We approach, then, with confidence, not with any reliance upon our own works and merits, ... Christ being the ground of our cheerful confidence" [Dr. Paul E. Kretzmann, Popular Commentary of the Bible, The NT, vol. 2, p. 274]. It is courage born of reconciliation, a reconciliation secured by Jesus alone, not by anything man has done (or ever could do). The faith of the Son, therefore, not only acquired this access, but freed us from any need to try and attain it by our own effort. As a result, our confidence is "in Him," not in ourselves! He paid it all, we provided nothing!
This brings us to another point that needs to be made with regard to Eph. 3:12 -- translators differ on how to translate a certain phrase within this verse. Some render the phrase in question as "faith IN Christ," while others opt for "faith OF Christ." Obviously, there is quite a difference between the two. One speaks of our faith, while the other speaks of His faith. Which is it, according to this text, that gains us our confident access into the presence of the Father? Before we seek an answer to that question, notice the various versions that opt for one or the other of these two understandings:
Faith IN Christ
New International Version -- In Him and through faith in Him we may approach God with freedom and confidence.
Holman Christian Standard Bible -- ...in whom we have boldness, access, and confidence through faith in Him.
Easy-to-Read Version -- In Christ we can come before God with freedom and without fear. We can do this through faith in Christ.
English Standard Version -- ...in whom we have boldness and access with confidence through our faith in Him.
New American Standard Bible -- ...in whom we have boldness and confident access through faith in Him.
The Message -- When we trust in Him, we're free to say whatever needs to be said, bold to go wherever we need to go.
New American Bible, St. Joseph Edition -- In Christ and through faith in Him we can speak freely to God, drawing near Him with confidence.
New English Bible -- In Him we have access to God with freedom, in the confidence born of trust in Him.
Hugo McCord's NT Translation of the Everlasting Gospel -- By faith in Him we have boldness and confident access.
Living Bible -- Now we can come fearlessly right into God's presence, assured of His glad welcome when we come with Christ and trust in Him.
Williams' NT in the Language of the People -- By union with Him and through faith in Him we have a free and confidential introduction to God.
Contemporary English Version -- Christ now gives us courage and confidence, so that we can come to God by faith.
American Standard Version -- ...in whom we have boldness and access in confidence through our faith in Him.
Revised Standard Version -- ...in whom we have boldness and confidence of access through our faith in Him.
New World Translation -- ...by means of whom we have this freeness of speech and an approach with confidence through our faith in Him.
The Amplified Bible -- ...in whom, because of our faith in Him, we dare to have the boldness (courage and confidence) of free access (an unreserved approach to God with freedom and without fear).
New King James Version -- ...in whom we have boldness and access with confidence through faith in Him.
New Living Translation -- Because of Christ and our faith in Him, we can now come boldly and confidently into God's presence.
Lexham English Bible -- ...in whom we have boldness and access in confidence through faith in Him.
Faith OF Christ
King James Version -- ...in whom we have boldness and access with confidence by the faith of Him.
Lamsa's Translation from the Aramaic of the Peshitta -- ...in whom we have freedom of access with confidence in His faith.
Darby Translation -- ...in whom we have boldness and access in confidence by the faith of Him.
Douay-Rheims 1899 American Edition ...in whom we have boldness and access with confidence by the faith of Him.
Wycliffe Bible -- ...in whom we have trust and nigh coming (to), in trusting by the faith of Him.
Young's Literal Translation -- ...in whom we have the freedom and the access in confidence through the faith of Him.
Footnote: Holman Christian Standard Bible -- through His faithfulness.
Footnote: American Standard Version -- the faith of Him.
Footnote: Lexham English Bible -- through His (i.e., Christ's) faithfulness.
Footnote: New Living Translation -- because of Christ's faithfulness.
Footnote: New American Standard Bible -- of Him.
Although it is clear that the majority of the versions prefer "faith IN Christ," the actual phrase in the Greek appears in the genitive case, which signifies that "faith OF Christ" is actually the more grammatically correct translation (which many versions, that opt for the former rendering, will at least acknowledge in a footnote). So, why do more prefer the former? In a word, because the concept of men having faith IN the Lord is a far more familiar one than the concept of Christ's OWN faith. Since some are not quite sure what to do with the latter, the grammar is simply ignored in favor of the more familiar phrasing. Yet, by ignoring what Paul actually wrote in this verse, the sense of the verse is compromised. The Pulpit Commentary is absolutely correct in stating that this particular clause "influences the whole verse" [vol. 20, p. 107]. The noted NT Greek scholar, Dr. W. Robertson Nicoll, stated that "the autou (of Him) is best taken as the objective genitive" [The Expositor's Greek Testament, vol. 3, p. 310]. He goes on to say, "Thus, as the en ho (in Whom) expresses the fact that Christ is the ground of our parresia (boldness to speak freely) and prosagoge (access), and the en pepoithesei (in confidence) the state of mind in which we enjoy these blessings, so this clause, dia tes pistueos autou (through the faith of Him), declares the means by which they become our actual possession" [ibid]. In other words, we have our access to the Father, and may speak freely before Him in full confidence and without any fear, because of (by means of) the faith OF our Lord Jesus Christ. It was HIS faith, displayed in His perfect life and ultimate sacrifice, that forever secured for us this gift of grace!! All we can do is receive this gift with grateful hearts by our faith in who He is and what He has accomplished for us. I have sought to explain this biblical concept, which is such a vital aspect of the new covenant, in far more depth in the 8th section, and also in the conclusion, of Reflections #185 -- From Faith to Faith, which I would strongly urge the reader to take just a few moments to examine. Grasping this truth will assist you greatly in grasping authorial intent in Ephesians 3:12.
It will also serve us well to take note of several of the Greek words Paul chose to employ in this verse. The word that is generally translated "access" or "approach" is prosagoge, which simply conveys here the idea of "approaching the throne" or "coming into the presence" of one who is vastly superior (i.e., God). By our own effort we would certainly have NO such access; it had to be secured for us by another (i.e., Christ). The renowned John Wesley (1703-1791), in his Explanatory Notes on the Whole Bible, wrote that in Christ Jesus "we have free access, such as those petitioners have who are introduced to the royal presence by some distinguished favourite" [e-Sword]. Paul had earlier spoken of this blessed reality, saying that we are all "reconciled in one body to God through the cross, by it having put to death the enmity ... for through Him we both have our access in one Spirit to the Father" (Eph. 2:16, 18). "We have boldness to enter the sanctuary through the blood of Jesus, by the new and living way that He has inaugurated for us through the curtain" (Heb. 10:19-20). Therefore, "let us draw near with a sincere heart in full assurance of faith" (Heb. 10:22). And where does that confidence and assurance come from? That's right -- from Jesus Christ, not from ourselves! Rom. 5:1-2, where this word also appears, affirms this same doctrine: "Having been justified by faith, we have peace with God through our Lord Jesus Christ, through whom also we have access by faith into this grace in which we stand." Although some would argue that the justification and access both result from our faith, I would suggest a better view is that they both result from His faith, and are thus benefits we acquire by our faith in Him. In this way we truly receive the gift of grace from faith (His) to faith (ours). Thus, in a very real sense, ours is a receptive faith, not a redemptive faith. HIS faith is redemptive; OUR faith appropriates that perfect faith, and its attendant eternal benefits!
The apostle Paul further states in Ephesians 3:12 that we have this access with "confidence." This is the Greek word pepoithesis, which means "trust, confidence." It is "the joyful mood of those reconciled to God" [Dr. W. Robertson Nicoll, The Expositor's Greek Testament, vol. 3, p. 310]. "Our God is indeed a consuming fire, yet the believer can approach Him without servile fear, simply because Christ is the way of access ... and inspires the soul of the believer with perfect confidence" [The Pulpit Commentary, vol. 20, p. 116]. "Christ reconciles us with God, and so removes all ground of reasonable alarm. Christ gives to us the perfect love that casts out fear" [ibid, p. 143]. "It is ungrateful, after being thus blessed, to cherish the old fears. ... Thus, spiritual cowardice is a mark of unbelief. He who trusts most strongly will enjoy the most freedom of access to God" [ibid, p. 144]. The word here translated "confidence" comes "from peitho, 'to persuade.' It comes from the perfect participial form which refers to a past process of being completely persuaded, with the present result that we are in a confirmed and settled state of utter confidence" [Dr. Kenneth S. Wuest, Word Studies from the Greek New Testament, vol. 1, Ephesians, p. 86]. Our faith/trust in His accomplished act of love/faith at the cross has settled our hearts and minds, casting out all fear and doubt, and we come before the Throne with a depth of confidence that we could not otherwise possess by our own effort or merit.
In the first section of this verse (Eph. 3:12), which refers to Christ Jesus, the apostle Paul writes, "...in whom we have parresia and access." This word is variously rendered in the versions above: boldness, freedom, speak freely. The word "denotes primarily 'freedom of speech, unreservedness of utterance.' It is the absence of fear in speaking boldly" [The New Strong's Expanded Dictionary of Bible Words, p. 1299]. Although "this word means 'to speak boldly, or freely,' and primarily had reference to speech," in time it "acquired the meaning of 'being bold, or waxing bold,' without any connection necessarily with speech" [ibid]. John Wesley (in the same source referenced above) characterized it as "unrestrained liberty of speech, such as children use in addressing an indulgent father, when, without fear of offending, they disclose all their wants, and make known all their requests." This same word is used in Heb. 4:16 -- "Let us therefore come boldly to the throne of grace, that we may obtain mercy and find grace to help in time of need." This access to the Throne of Mercy is provided by our Lord Jesus Christ, who in perfect faith secured our redemption, which grace we now receive, and in which we stand, by faith in Him.
This concept "is not to be limited to just freedom of speech, freedom in preaching, or boldness in prayer, but is to be taken in the larger sense" of boldness and freedom in our lives and service before God [Dr. W. Robertson Nicoll, The Expositor's Greek Testament, vol. 3, p. 310]. Paul used this word with this larger sense when he wrote, during that same imprisonment in Rome, "I shall not be put to shame in anything, but with all boldness, Christ shall even now, as always, be exalted in my body, whether by life or by death" (Philp. 1:20). The aged apostle John expressed it this way, "Beloved, if our heart does not condemn us, we have boldness before God" (1 John 3:21). "These things I have written to you who believe in the name of the Son of God, in order that you may know that you have eternal life. And this is the boldness which we have before Him, that, if we ask anything according to His will, He hears us" (1 John 5:13-14). Jesus did not come to earth, suffer and die, and ascend back to the Throne to deliver us out of the hands of an angry, vengeful God, but rather to deliver us into the warm embrace of a loving Father! Because of who He was and what He did, I now have the boldness to stand upright before my God every day of my life, knowing that my speech and my service, my worship and my work, are accepted by Him. It is a confidence and courage conveyed to me by Christ at the cross! Dr. John Gill (1690-1771), in his Exposition of the Entire Bible, observed: "Christ is the way of access; union with Him gives right of access; through His mediation His people have audience with God, and acceptance with Him, both of person and service; and this access is with boldness; which denotes liberty of coming, granted by God, and a liberty in their own souls to speak out their minds plainly and freely; and a holy courage and intrepidity of soul, being free from servile fear, or spirit of bondage" [e-Sword].
Dr. Nicoll, in his classic work The Expositor's Greek Testament, describes this "joyful mood of the reconciled" as a "freedom of spirit, a cheerful boldness" [vol. 3, p. 310]. The boldness before God that Adam lost in the garden (he fearfully hid himself from the presence of God -- Gen. 3:8-10), was graciously restored to man at Golgotha. We have been freed from the curse, and thus, with this newfound liberty, we come boldly into the presence of our God, rather than hiding from Him in fear. This applies not only to prayer, but to our daily walk with Him and our daily worship of Him (whether individual or corporate). We serve not a God of Law, but a Father of Love -- a love that frees us from bondage to rigid religious regulation; that liberates us to express ourselves before Him boldly, being fully assured that we stand approved by Him (even though we may be disapproved by our detractors). "It is Jesus who gives us audience with God, dispelling at the same time from the mind of the worshipper those suggestions which would restrict or narrow the riches of God's love" [The Pulpit Commentary, vol. 20, p. 116]. Our Lord Jesus Christ, and His gospel of grace and freedom, "destroys the gloomy old religions of terror, bringing liberty and courage; it is essentially the manly faith of the world's adult age" [ibid, p. 143]. We come boldly before God "as our Father, who is waiting to be gracious. It is unworthy to fear. Our prayer should not be the cry of the captive for mercy, but the glad request of the child" [ibid]. Thanks be to God for the indescribable gift of His Son! By our faith in His faith we have redemption, as well as boldness and confidence to speak, live and worship in complete spiritual freedom in His very presence. We have been liberated. Now, go and enjoy it.
***************************
Special CD Offers
There are some very special
CD offers for readers in 2012.


Down, But Not Out
A Study of Divorce & Remarriage
in Light of God's Healing Grace
(A 193 page book by Al Maxey)
Also Available on KINDLE


One Bread, One Body
An Examination of Eucharistic
Expectation, Evolution & Extremism
(A 230 page book by Al Maxey)
Also Available on KINDLE


Immersed By One Spirit
Rethinking the Purpose and Place of
Baptism in NT Theology and Practice
(A 304 page book by Al Maxey)

***************************
Readers' Reflections
Special Note -- A good many of you are interested in the topic of whether Christians should ever consider using deadly force to protect themselves or others from those who seek to do them harm. I have dealt with this topic in a couple of previous articles: Reflections #232 -- Christians Bearing Arms and Reflections #345 -- Concealed Carry Christians. There is an interesting web site that I would like to share with you, one that has done an excellent job of presenting the biblical evidence for the use of deadly force in self-defense -- Biblical Self-Defense. Check it out. I think you will find it very helpful in your study of this issue.
From a Minister in Riga, Latvia:
Dear Brother Maxey, Thank you for your article "Consuming Christ" in the March issue of New Wineskins magazine. It seems to me that what you wrote can be summed up this way: John 6:53-56 doesn't point to the Lord's Supper, but rather the Lord's Supper points to John 6:53-56, especially the passion aspect of it. Decades ago, I was once gently reprimanded for using John 6:53-56 in leading the Lord's Supper. However, I think John 6:53-56 is an appropriate text for the Lord's Supper IF one understands that the arrow points in the opposite direction of the Roman Catholic use of this text.
From a Minister in New Mexico:
Dear Brother Al, I just finished reading your new book Immersed By One Spirit. Excellent!! A great service to your brothers and sisters in Christ! Your treatise does what the apostle Paul advised in Galatians 5:1 -- reclaiming freedom too often lost to tradition. Thank You!!
From a Minister in California:
Brother Al, My wife and I really enjoyed reading Reflections #523 ("Foreordained to be Slain"). We hope you will be writing for years to come! After reading that article, however, I have a question. In Genesis 22:12, God said to Abraham, "Now I know that you fear God." Can God will Himself not to know things?
Men have long debated whether or not God on occasion chooses to limit certain aspects of His divine nature. For example, does He at times choose to limit His omniscience, thereby causing Himself NOT to be "all knowing," but instead just as surprised by the unfolding course of events in time/space as we are? Frankly, I have trouble accepting the view that God the Father would in any way diminish Himself, thereby rendering Himself less than perfect. What one does find in Scripture, however, is God communicating to mankind on occasion in anthropomorphisms so that we might better grasp some greater eternal reality. One other consideration in the example provided in Genesis 22:12 -- it was not God the Father who made this statement to Abraham, it was "The Angel of the Lord" (Gen. 22:11), which most scholars believe to have been the pre-incarnate Messiah (who has clearly stated that there are things the Father knows that the Son does not -- such as the precise point of the parousia). Something else to consider in the above account -- it wasn't so much deity who needed affirmation of Abraham's reverence, but Abraham himself. Was he actually capable of killing his son Isaac? He had made it all the way to the mount of sacrifice, but when it came to the moment of decision itself, could he do it? His actions demonstrated not just to The Angel of the Lord, but more importantly to Abraham himself that the answer was YES. That affirmation of the depth of his faith and devotion was far more important to Abraham, and those who were observing his actions, than it was for deity. Just a thought. --- Al Maxey
From a Reader in New Mexico:
Brother Al, What a fascinating biography (Reflections #524) about Thomas Obadiah Chisholm. I had never heard his name before, but had sung his hymns all of my life. Even the first paragraph of your article, before you ever got to Chisholm, is something to remember! My mother had Alzheimer's, and long after she seemed to have no memory of us, or of anything else, she still responded to hymns. I'll never forget the time she sat between Dad and me on a Sunday morning, after she hadn't recognized any of us that whole trip, and sang every word of "Be With Me, Lord." I love your writings and find them very thought-provoking!
From an Elder in Texas:
Brother Maxey, My being a "music man," I enjoyed your writing on Bro. Chisholm. "Great Is Thy Faithfulness" is one of my favorite songs. With good insight, you beautifully exposed the soul of a wonderful man. Thank you!
From a Reader in Texas:
Brother Al, It is such a shame that the "old" hymns have been replaced with "modern" hymns. I was not blessed with a musical ability, and never learned to read music, but I still know all the great hymns by "rote" memory. It would be good if, in your Reflections, you advised song leaders to watch their audience, observing how they respond to their selection of hymns. Some hymns are only sung by a few, while the old great hymns are sung by all. Elders need to pay more attention to who is leading singing, as the song leader is very important to the service. I have left congregations because of the poor worship in song!
From a Minister in Texas:
Brother Al, A great poet/lyricist of the faith, Bro. T. O. Chisholm, wrote so many of the great hymns that I rarely hear anymore, a fact that I often rue. I long ago began a practice of noting the names of the poets, composers and arrangers that usually appear at the top of the first grand staff of these "psalms, hymns, and spiritual songs," and I have enjoyed reading vignettes about their lives. Sometimes there are even hidden gems that enrich my connection with them. Such was the case in this article of yours. Tucked away in the first paragraph about Bro. Runyan's composition of the tune for "Great Is Thy Faithfulness" was this most unexpected treasure to my heart: "It was written in Baldwin, Kansas in 1923." Al, I grew up in Baldwin, Kansas, home to Baker University, a Methodist college founded in 1858, if memory serves correctly. Adjunct to the campus is the beautiful First Methodist Church building, and surely it must have been one of the several congregations in Kansas that Bro. Runyan served as minister. Just the fact of this hymn's tune having been written in my hometown, officially known as Baldwin City, is thrilling to me! This one little detail, that would probably mean little or nothing to 98% of your readers, meant so much to me! I'm so glad you chose to include that quote. It was a huge blessing to me today! Love ya, brother!
********************
If you would like to be removed from or added to this
mailing list, contact me and I will immediately comply.
If you are challenged by these Reflections, then feel
free to send them on to others and encourage them
to write for a free subscription. These articles may all
be purchased on CD. Check the ARCHIVES for
details and past issues of these weekly Reflections:
http://www.zianet.com/maxey/Reflect2.htm