REFLECTIONS
Articles Archive -- Topical Index -- Textual Index


by Al Maxey


Issue #802 -- July 21, 2020
**************************
To live content with small means; to seek elegance rather
than luxury, and refinement rather than fashion; to study
hard, think quietly, talk gently, act frankly; to listen to stars
and birds, to babes and sages, with open heart; to bear all
cheerfully, do all bravely, await occasions, hurry never. In a
word, to let the spiritual, unbidden and unconscious, grow
up through the common. This is to be my symphony.
William Henry Channing {1810-1884}

**************************
Apostolic Mt. Everest Affirmation
Pondering A Powerful Pauline Pronouncement
Reflective Contextual Study of Philippians 4:13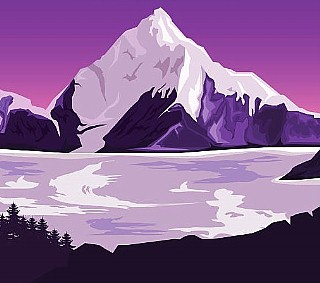 Titus Lucretius Carus (99-55 B.C.), a Roman poet and Epicurean philosopher, penned the following observation: "If one should guide his life by true principles, man's greatest wealth is to live on a little with contented mind, for a little is never lacking" [De Rerum Natura]. Over a century later, the apostle Paul would echo this philosophical perspective in his epistle addressed to the saints in the city of Philippi: "I've learned to be quite content whatever my circumstances. I'm just as happy with little as with much, with much as with little. I've found the recipe for being happy whether full or hungry, hands full or hands empty" (Philippians 4:11-12, The Message). Many centuries later, William Shakespeare (1564-1616) stated this principle succinctly in his play Othello, "Poor and content is rich, and rich enough." In general, this principle of contentment is grasped far more by those in Eastern cultures and religions than by those in the Western world. The Chinese philosopher Hu Shih (1891-1962), who served many years as president of Peking University, and who was nominated for a Nobel Prize in Literature in 1939, observed, "The most outstanding characteristic of Eastern civilization is to know contentment, whereas that of Western civilization is not to know contentment. Easterners are satisfied with their simple life and therefore do not seek to increase their material enjoyment. They are satisfied with their present lot and environment and therefore do not want to conquer nature but merely be at home with nature and at peace with their lot."
It is truly difficult for many in the Western world, who have been surrounded all their lives by material abundance, to completely comprehend the contentment experienced and visibly displayed by those in less prosperous nations and cultures. For too many of us, whether we are content or discontent is too often associated with the material things of this present earthly existence. It is hard to be contented with life if our primary concern is with our wants rather than our needs. Jesus addressed such anxieties in His Sermon on the Mount, concluding that if we trouble ourselves with such material pursuits it will be difficult for us to find true inner peace and contentment emotionally and spiritually (Matthew 6:25-34). Enough is never enough when our focus is on our wants. John Quincy Adams (1767-1848) got it right when he wrote, "My wants are many, and, if told, would muster many a score; and were each wish a mint of gold, I still should long for more." Each of these individuals, in their own unique manner, sought to convey the truth that our worth, and subsequently our contentment, is determined not by what we have but by who we are. Quality of life is not determined by quantity of possessions, and those who believe otherwise will never truly find happiness and personal fulfillment.
Returning to Paul's epistle to the disciples of Jesus in the city of Philippi, it is interesting to note that "the dominant note of the letter is joy," and that "it reveals the apostle Paul as radiant amid the storm and stress of life" [The Open Bible Edition of the New American Standard Bible, p. 1136]. Yet, Paul wrote this letter while a prisoner in the city of Rome! This leaves many wondering how this man could be joyful; how could he be "radiant" in the midst of a raging storm? What was his secret?! What was the source of this contentment he felt amidst stressful circumstances? Well, we're not left to wonder or speculate, for Paul tells us: "I have learned in whatever situation I am to be content. I know how to be brought low, and I know how to abound. In any and every circumstance, I have learned the secret of facing plenty and hunger, abundance and need" (Philippians 4:11b-12, English Standard Version). Somehow somewhere along the pathway of life this man had gained some valuable insight into the attaining and maintaining of personal contentment. He had "learned the secret." "It is significant that Paul had to 'learn' this virtue. Contentment is not natural to most of mankind" [The Expositor's Bible Commentary, vol. 11, p. 154]. This ability to be "content" within any circumstance of life, whether positive or negative, came from outside of Paul's own natural abilities. It was an inner strength and a practical ability that, to most of the world, was a "secret" (which, in the Greek, comes from a form of the word translated "mystery"). The KJV says Paul was "instructed," but that doesn't really reflect the true significance of this term. It means "to be initiated in the sacred mysteries" [The Analytical Greek Lexicon, p. 273]. "The metaphor ('learning the secret') is from the initiatory rites of the pagan mysteries" [Dr. Marvin R. Vincent, Word Studies in the New Testament, vol. 3, p. 460]. "This is from a technical word in the initiatory rites of the pagan mystery religions, literally meaning 'I have been initiated.' The word is used in the New Testament of something which, while it may be obscure in nature or kept hidden in the past, is now revealed" [Dr. Kenneth Wuest, Word Studies from the Greek New Testament, vol. 2, p. 113].
Paul informs us that he had been "instructed" in, or initiated into, a level of enlightenment whose source lies beyond our own self-awareness and abilities. He was "initiated into a secret teaching, which is a mystery unknown to the world" [Drs. Jamieson, Fausset and Brown, Commentary Practical and Explanatory on the Whole Bible, p. 1312]. "St. Paul frequently uses the word 'mystery' (Greek: 'musterion') for the truths once hidden but now brought to light by the gospel" [The Pulpit Commentary, vol. 20, p. 158]. In the letter to the Colossians, which was written during this same imprisonment in Rome during the early '60's A.D., Paul states that he was called by the Lord to "fully carry out the preaching of the word of God, that is: the mystery which has been hidden from the past ages and generations, but has now been manifested to His saints, to whom God willed to make known what is the riches of the glory of this mystery among the Gentiles, which is Christ in you, the hope of glory" (Colossians 1:25-27). In verse 29 he states, "And for this purpose also I labor, striving according to His power, which mightily works within me." On a number of occasions, Paul acknowledged his own personal weakness, yet he understood that any power or strength he possessed was not a quality of his own nature, but a strength that came as a benefit of being indwelt by the Lord. Such strength or power to remain content during life's many storms is a gift of grace that comes as a result of being "in Christ" and having "Christ in me."
Thus, we find Paul declaring, "I can do all things through Christ who strengthens me" (Philippians 4:13, New King James Version). This is Paul's "secret." This is that blessed knowledge about which Paul was instructed; a reality into which he had been initiated. By virtue of his faith in Christ, he now had Christ in him, a powerful presence that was transformative with respect to his own nature. He who was weak could now be strong; not in his own strength, but in the Lord's. Jesus had made it clear to His disciples that He was the true vine, and that they were the branches. "He who abides in Me, and I in him, bears much fruit; for apart from Me you can do nothing" (John 15:5). This whole section of John 15, in which Jesus time and again emphasizes the importance of "abiding in Him, and He in us," ends with Jesus stating one of the blessed results: "These things I have spoken to you, that My joy may be in you, and that your joy may be made full" (vs. 11). One of the primary themes of the epistle to the Philippians is JOY. Indeed, in the section of that epistle where Paul is speaking of his learning the secret of contentment in all circumstances of life, he begins with the phrase, "I rejoice in the Lord greatly" (vs. 10). It is a joy found "in the Lord." Paul's strength to face anything with contentment is through Him who indwells him (vs. 13). "Volumes could be written on verse 13. It is the Mount Everest affirmation of Paul's life" [Dr. Maxie D. Dunnam, The Communicator's Commentary, p. 320]. There is no mountain too high that we cannot scale its heights "in Him." No circumstance of life (whether "mountain" or "valley") can defeat us "in Him." It is a "secret/mystery" to the world; unbelievers can't grasp it. It is our reality, however, and it was what Paul tapped into during every circumstance of life. So may we, if we but will. In Christ, and with Christ in us, "we have amazing capacities to cope" [ibid].
As an aside, we should probably point out here that the term "Christ" in Philippians 4:13 is not found in the original Greek text. That text actually says, "in Him" rather than "in Christ," although clearly, from other things Paul had written, he had the Lord Jesus in mind. We see this clearly in the following statement to the saints in Corinth about his "thorn in the flesh" - "Concerning this I entreated the Lord three times that it might depart from me. And He has said to me, 'My grace is sufficient for you, for power is perfected in weakness.' Most gladly, therefore, I will rather boast about my weaknesses, that the power of Christ may dwell in me. Therefore, I am well content with weaknesses, with insults, with distresses, with persecutions, with difficulties, for Christ's sake; for when I am weak, then I am strong" (2 Corinthians 12:8-10). The Lord does not always remove the thorns in our lives, but He has promised to give us the strength to endure them ... and to endure them even with a sense of joy! This is not natural; it is supernatural. As David Lipscomb (1831-1917) phrased it, this "was not a natural endowment" [A Commentary on the NT Epistles, vol. 4, p. 228]. It is one of the "mysteries" of the divine indwelling; a "secret" of the Good News into which we have been initiated by grace through faith!
Sadly, as is too often the case, some have taken Philippians 4:13 completely out of its original context. Pastor David Guzik, in his Enduring Word Commentary, addressed this problem: "This verse refers to Paul's ability to be content in all things. To achieve this contentment, he needed the strength of Jesus Christ. Unfortunately, many people take this verse out of context and use it to reinforce a 'triumphalist' or 'super-Christian' mentality, instead of seeing that the strength of Jesus in Paul's life was evident in his ability to be content when he did suffer need" [e-Sword]. The English theologian John Wesley (1703-1791), who led a revival movement within the Church of England, for example, taught that the phrase "I can do all things" extended "even to the fulfilling of all the will of God" [Notes on the Bible, e-Sword]. Joseph Benson (1749-1821), an early Methodist minister in England, wrote, "I can do all things which God has made it my duty to do: I can even fulfill all the will of God" [Commentary on the Old and New Testaments, e-Sword]. Dr. Charles Ellicott (1819-1905), another English theologian, suggested much the same: "The universal extension of the maxim beyond the immediate occasion and context is not inadmissible. It represents the ultimate and ideal consciousness of the Christian" [Commentary on the Whole Bible, vol. 3, p. 88]. Yes, ultimately and ideally it would be marvelous if we could all fulfill the will of God for our lives completely and perfectly. As much as you and I might long for this, the reality is that we will never achieve it because we still have our fleshly nature to contend with as we journey through life. Even with the Lord abiding within him, even though he longed to be perfectly righteous in his attitudes and actions, Paul knew that in reality he was a long way from realizing that goal (Romans 7:7-25).
In his letter to the church in Philippi, however, Paul was not talking about having the strength to perfectly fulfill all of God's will. Paul knew himself only too well. That state of perfection was never going to happen while he remained in this physical, mortal body. However, according to the text we are examining in that epistle, and according to the context within which it is found, Paul made it clear that there was indeed something practical that he had gained by having Christ in him: he had gained the ability (from the strength he derived from an intimate relationship with Christ Jesus) to be content in whatever circumstances, whether positive or negative, that came his way in life. Paul is not suggesting that perfection is within our reach; he is asserting and affirming, rather, that contentment is within our reach. "'I can do all things' must not be understood in the greatest latitude, and without any limitation; for the apostle was not omnipotent, either in himself or by the power of Christ; nor could he do all things that Christ could do; but it must be restrained to the subject matter treated of: that he could be content in every state, and could know how to behave himself in adversity and prosperity, amidst both poverty and plenty" [Dr. John Gill, Exposition of the Bible, e-Sword]. "The 'all things' are, of course, not all things absolutely; not the boundless field of possibilities. The reference is thus limited and practical" [The Cambridge Bible for Schools and Colleges, e-Sword].
"The spiritual life has its seasons; its winter and its spring, its times of depression and its times of fervor. It cannot but be affected to some degree, while we are in the flesh, by physical causes and by outward circumstances. We must not allow ourselves to be cast down; we must struggle on, looking always unto Jesus. Our moods and feelings are changeful. Yet, Paul had learned to be independent of external circumstances. That joy in the Lord of which he speaks so much in this epistle armed his soul against the trials of life. No one was ever more tried than St. Paul, but he was content in the midst of hardships. The true Christian can bear misfortune and hardship with dignity, without ill humour and complaints; he can bear riches and honour with self-possession, without arrogance or elation, in all the circumstances of life" [The Pulpit Commentary, vol. 20, p. 163]. Jesus made it clear to His followers that "in the world you have tribulation" (John 16:33); these are some of the troublesome circumstances of life that we will face as we walk in fellowship with Him and those who believe in Him. Yet, in that same verse He tells us all to "take courage," for "in Me you may have peace." "Peace I leave with you; My peace I give to you; not as the world gives, do I give to you. Let not your heart be troubled, nor let it be fearful" (John 14:27). Brethren, our world is in chaos right now; we are feeling the effects of the forces of evil and darkness. It is a time (as all such times are) that seeks to rob us of our Jesus-given joy and peace. It is easy to become troubled and fearful. But let us take to heart, even in these evil days, this marvelous truth: "Greater is He who is in you than he who is in the world" (1 John 4:4).
Let me leave you with this insightful perspective by the apostle Paul, for it is an understanding that brought him great joy and peace, even when his circumstances were less than enviable: "Who shall separate us from the love of Christ? Shall tribulation, or distress, or persecution, or famine, or nakedness, or peril, or sword? ... In all these things we overwhelmingly conquer through Him who loved us. For I am convinced that neither death, nor life, nor angels, nor principalities, nor things present, nor things to come, nor powers, nor height, nor depth, nor any other created thing, shall be able to separate us from the love of God, which is in Christ Jesus our Lord" (Romans 8:35, 37-39). Amen! Be joyful; be content. You've WON, for He Lives ... and He lives within you!
***************************
All of my materials (books, CDs, etc. - a full listing
of which can be found on my Web Site) may now
be ordered using PayPal. Just click the box above
and enter my account #: almaxey49@gmail.com

***************************
Readers' Reflections
From a Reader in Texas:

Brother Maxey, I found your following article online: "From Darkness To Sunshine: The Life of Eliza Edmunds Hewitt" (Reflections #619), which you wrote back in 2014, and would like to include portions of it for our "Hymn of the Month" feature. Your article was very helpful. I'm glad I was able to find it online when I was searching for Eliza's story. I am the Music Director and Assistant General Manager of the KHCB Radio Network based in Houston, Texas. We have 41 radio outlets in five states. "KHCB" stands for "Keeping Him Close By." This ministry began in 1962. We air non-commercial Bible teaching programs and music. Every month we select a hymn that is aired during our music segments. We include the hymn story in our newsletter and on our web site and our Facebook page. I would like to request permission to use some of your story from your Reflections article, including Eliza's friendship with Fanny Crosby and how she wrote "When We All Get To Heaven" while she was bedridden. We will credit you and give the title of your article. The hymn we will be featuring for August 2020 is "My Faith Has Found A Resting Place." I look forward to hearing from you, and I appreciate your time and attention to this request. Also, if you would like a copy of the August newsletter, please send me your address and I will mail it to you. Thank you again, and have a blessed day.
From Dr. Dallas Burdette in Alabama:

Al, I would like for you to check out my writings which are now on Internet Archive (just type my name in the search box). I have 100 sermons, 70 essays on the New Testament, 30 essays on the Old Testament, my doctoral dissertation, three of my twelve books, and several talks I gave at certain lectureships. I am in the process of editing all of my books for this web site. Well, time surely is going by quickly. I just turned 86. Al, your writings have had a great influence in the thinking of God's people!! I would appreciate you letting your readers know about this Internet Archive where my work is being stored. Yours in Jesus, Dallas Burdette
I am thrilled to be able to share this site where the various writings and teachings of this great man are being archived. I have known Dallas for many, many years and highly respect him as a person and a biblical scholar. I was honored when he agreed to write the Foreword for my book on the Lord's Supper titled "One Bread, One Body: An Examination of Eucharistic Expectation, Evolution and Extremism." God bless you, Dallas, and may many precious souls be reached in the years to come through your material now being stored at the above site. Love you, brother! -- Al Maxey
From a Minister in Texas:

Dear Al, Thank you so much for all the years you have blessed my life and ministry with your research and writing! I've moved and would like to continue having your Reflections sent to me, so I'm including my new email address. Thank you so much for helping me out with this. Even more: thanks again for your years of Reflections that have done so much for me and so many others!
From a Reader in Freeport, Bahamas:

Hello Bro. Maxey, I wanted to ask about baptism. I read your articles "Contacting the Blood of Christ: Examination of an Expedient Expression" (Reflections #608) and "Wash Away Your Sins: A Reflective Study of Acts 22:16" (Reflections #507). I think you made a valid point. The Scriptures never directly say that baptism puts us into "contact" with the blood of Jesus. After all, a person who goes down into the water without faith is only getting wet. But my question is this: when we look at Romans 6:1-6 and Colossians 2:12, can't we then say that grace and faith are evidenced through baptism, since it was Jesus' death on the cross that led to the shedding of His blood for us, and since our baptism lets us symbolically participate in His death, burial and resurrection? Doesn't everything work together? My dad used to say that, even if baptism is a "work," it is a work of faith that someone else is doing to you and for you. Jesus's grace is at work for the forgiveness of your sins, but someone else is plunging you under that water.
I really do not believe the Scriptures anywhere suggest that the faith (or lack thereof) of the one doing the baptizing has any bearing whatsoever on the one being baptized. The Lord looks at the heart of the latter, not the former, in any baptism that takes place. I suppose one could even be baptized by a robot or a monkey, and it would still be valid (or, one could even immerse himself). Submitting to this symbolic rite is an evidentiary act of faith on the part of the one submitting. The one helping to facilitate that act is really not a factor in the equation at all. Yes, I believe ... and I teach ... that baptism in water is an act that manifests one's faith in the Lord. It is also a symbolic act in which we participate (figuratively) in a re-creation of His death, burial and resurrection (Reflections #617 - "Reenacting Our Redemptive Reality: Significant Symbol vs. Salvific Sacrament"). Thus, baptism in water (just like partaking of the bread and wine in the Lord's Supper) is a proclamation of our faith in the One (Jesus) who shed His blood to atone for our sins so that we might (by grace through faith) be restored to a relationship with the Father. Where many have made their mistake with respect to baptism is that they have taken a symbol and made a sacrament of it (just as they have done with the Lord's Supper). In so doing, they invest this evidentiary act of faith with saving power. In other words, they teach that it is your baptism that saves you. That is NOT what the Scriptures teach is the purpose of baptism in water. This act shows much, but it secures nothing. It is His grace and our faith that saves; a faith that we then demonstrate in a number of ways after having been saved (with baptism and the partaking of the Lord's Supper being two such evidences and proclamations of our faith). Although both baptism in water and partaking of the elements of the Eucharist are important acts of faith, neither of them secures salvation for us (that would make them sacraments); rather, they both show the reality in our lives of that salvation which is ours by grace through faith. I have written extensively on this, and I would urge the reader to check out the 56 Reflections articles I have written and listed under the heading "Baptism" on my Topical Index page. Additionally, for those who might like to study the matter in more depth, I would encourage them to obtain a copy of my book on this subject: "Immersed By One Spirit: Rethinking the Purpose and Place of Baptism in New Testament Theology and Practice." As for Colossians 2:12, which the reader from the Bahamas referenced, may I suggest a reading of "Faith in the Working of God: Reflective Analysis of Colossians 2:12" (Reflections #469). In this same article, toward the end, I also deal with the spiritual significance of the Romans 6 passage. -- Al Maxey
From a Minister in New Zealand:

Al, Thank you for writing on this verse from the OT in your article "The Omniscient Witness: Reflecting on Genesis 22:12b" (Reflections #801). I had been doing some thinking on that very passage. The significance to me is that God works and deals with us in real time. How can someone live as a Christian without the daily provisions, providence, and care of a loving God? Romans 8:28 comes to mind. I think there is a difference between what God innately knows because He is God and His experiential knowledge as evidenced many times with the children of Israel in the wilderness when their actions would incur His wrath. His foreknowledge, for example, in no way nullifies how He feels and reacts when such things actually happen.
I would tend to agree with the major tenets underlying what this dear brother has written. We can even perceive this to some degree in the interactions of a parent with his/her child. As a father, for example, I might know, with a very high degree of certainty (though less than that of deity, of course), that my child will do something other than what I had asked or desired, yet that "knowing" in no way diminished the hurt or disappointment felt when that choice manifested itself in "real time." You and I can "grieve" God's Spirit, even when He knew in advance what we were going to do. We can see God's displeasure and regret (He "repented" that He had created mankind) prior to the great flood during the days of Noah. I have no doubt that these anthropomorphisms reflect genuine feelings of our Creator, even though He knew in advance what was going to happen inside the parameters of space/time. Speaking of the space/time continuum, I have written several studies over the years in which this construct is featured. For those who might find such additional reading to be of some interest, I would suggest the following: [1] "Reflective Analysis of Forever: Analyzing the Attributes of Aionios" - Reflections #74, [2] "The Split-Second of Salvation: Is it Imperative for Us to Perceive the Precise Moment of God's Acceptance?" - Reflections #348, [3] "Approaching God With Freedom: A Reflective Examination of Ephesians 3:12" - Reflections #525, [4] "Union of Faith and Repentance: Defining Duo of Demonstrative Discipleship" - Reflections #602, and [5] "Four Dimension Comprehension: Reflective Examination of Ephesians 3:18" - Reflections #603. -- Al Maxey
From an Evangelist in Georgia:

Al, my take on whether or not God knows ALL things is that since He is all powerful, He therefore has the power to choose NOT to know something, just as He has the power to know ALL things. In my view, Abraham's incident with Isaac is one example of this. Another example is Jeremiah 7:30-31, where God is recounting the evil that His people had done: "'For the sons of Judah have done that which is evil in My sight,' declares the Lord, 'they have set their detestable things in the house which is called by My name, to defile it. They have built the high places of Topheth, which is in the valley of the son of Hinnom, to burn their sons and their daughters in the fire, which I did not command, and it did not come into My mind'." If it did not come into God's mind, then was this something where God just let them go their way so He could see what would transpire? Just a thought.
I am aware of the view of some biblical scholars over the centuries that God, being omnipotent, could perhaps choose on occasion to limit one of His other powers (such as omniscience) for some reason. This view has always troubled me somewhat, however, as I just can't quite rationalize how or why it would in any way be advantageous to God to "be in the dark" with respect to some aspect of His creation over which He is sovereign. It would be a bit like, would it not, God limiting His omnipresence: "I think I'll just take off somewhere for a century or so, and then come back and see what happened while I was gone!" I really struggle with the WHY of this based on what God reveals about Himself to us in Scripture. As for the Jeremiah 7 passage, I believe the phrase "it did not come into My mind" is simply a way of saying that such actions were never His intent or design or desire. It was something He never commanded because it was never something He desired or intended to take place. It doesn't mean He didn't know that it would happen, it just conveys that it wasn't what He wanted. "It never entered My mind to command such a thing." Why? "Because it is contrary to all that I desired for My creation." This phrase really says nothing about God not knowing that something would occur. Just my take on this, for what it may be worth. -- Al Maxey
From an Elder in North Carolina:

Al, your article titled "The Omniscient Witness: Reflecting on Genesis 22:12b," would seem to answer the question, "Is one saved if they were to die on the way to the baptistery?"
I completely agree! In fact, I have used this narrative to make that very point on numerous occasions during my ministry. For example, notice what I wrote in my "First Affirmative to the First Proposition" on September 11, 2002 as the two month long Maxey-Hughes Debate began. This published debate dealt with this very issue raised by this elder in NC: "Baptism and Grace - Regarding the Application of the Latter to a Special Circumstance Involving the Former." Notice the two propositions: "If a repentant, confessing believer in Jesus Christ has fully committed himself/herself to being obedient to Christ Jesus in baptism, but dies unexpectedly prior to actually complying with that command (due to circumstances beyond his/her control), God's grace will cover that person, and they will receive the gift of eternal salvation, based on the genuine intent of their heart at the time of their death." I affirmed, Hughes denied. The second proposition: "If a repentant, confessing believer in Jesus Christ has fully committed himself/herself to being obedient to Christ Jesus in baptism, but dies unexpectedly prior to actually complying with that command (due to circumstances beyond his/her control), that person will be condemned to eternal punishment in hell." Hughes affirmed, I denied this proposition. -- Al Maxey
From a Pastor in Ottawa, Canada:

Al, I am in agreement with the following statement you made in your article titled "The Omniscient Witness" -- "Yes, God knew what the outcome of this test of Abraham's faith would be. Indeed, the hand of Abraham was restrained because God did not actually need this act to be completed, for He was able to perceive that the act had already been completed in the heart of Abraham. That intent of heart, that resolve of faith, therefore, was sufficient for God. It is for the sake of mankind that faith must be made visible (see James 2), not for the sake of God. The English pastor and theologian John Gill (1697-1771) wrote, 'God, by trying Abraham, made it manifest to others, to all the world, to all that should hear of or read this account of things, that Abraham was a man that feared God, loved Him, believed in Him, and obeyed Him, of which this instance is a full and convincing proof' [Exposition of the Bible, e-Sword]. Yes, our God is indeed 'The Omniscient Witness,' for He sees, hears, and knows ALL. Human beings, who are far less knowledgeable of the hearts and minds of those around them, need visible manifestations of faith and trust in order to gain a glimpse of what our God already knows and beholds within us. This 'knowing' is not just for those around us; it is for ourselves as well. When the account in Genesis 22 is perceived in this light, it becomes far more encouraging to us, generating confidence rather than confusion."
********************
If you would like to be added to or removed from this
mailing list, Contact Me and I'll immediately comply.
If you are challenged by these Reflections, then feel
free to send them on to others and encourage them
to write for a free subscription. These articles may
all be obtained on a special CD. Check the Archives
for details and all past issues of these Reflections at:
http://www.zianet.com/maxey/Reflect2.htm