Well, another year and another form letter! Hopefully you'll get this one before Christmas… I'm still 'retired' – that is, not involved in the world of paid compensation - Cathy continues to be fully employed in the schools, the boys and their families are still well and reasonably happy, Mom & Dad are well and our extended families are doing o.k. All in all not a bad year.
Cathy is now in charge of a new reading program at her school "Read 180" which works with 4th, 5th, & 6th graders, trying to bring their skills up to speed. As with all new programs, it's been a challenge getting it up and running properly. Fortunately she enjoys the whole-hearted support of the administration & superintendent, and the kids seems to be progressing under her tutelage. She continues to have more 'free time' after hours than I remember when she was a classroom teacher, but she says she really wants to return to the classroom. It's just that she's so successful in these new programs that she'll probably be on 'special teams' for a long time! She also tutors for the school after school, and on her own two nights a week here at the house. She says it pays for her books – she still reads a LOT!
I have been doing a few things on a volunteer basis. I actually spent a lot of time helping to put together a high school reunion for my class and 5 others, tracking people down, building a webpage, doing spreadsheets, etc. We found about half of the 1500 students in those classes, which is pretty good after 35-40 years. I'm also back in aviation, having been appointed by the County Commission to the Airport Board, which is interesting. Fortunately I've been through all the issues before (they never change, just happen at different times at different airports), so it doesn't keep me awake at night. Otherwise, I've been turning our old home videos into DVDs and scanning all our photos into jpegs, and occasionally riding my motorcycle (which I've owned for 30 years now). I know all this doesn't sound like much, but all these little things keep me occupied, and I'm wondering how I had time for a full-time job back in the day!
We only took one trip this year, down to FL to see Greg and his family. We'll be going again over the holidays, and Chris & his family will join us too for a Green Christmas on the Gulf. We brought Eric home from the group home up in OK for the usual couple weeks this summer, and will bring him home for a couple more in January. We also had Cathy's brother Gary visit several times this year, and we really enjoy his stays, especially since he believes it is his responsibility to buy the beer whenever he's here!
Chris continues as the program manager for the Army's billeting operations in the SE US. He's still on the look-out for a new job within the Army, since his base (Fort MacPherson in Atlanta) is scheduled to close in a couple years. He travels a lot getting things squared away on various posts and forts, and they are always sending him to various courses and meetings as well. He's also 2/3 of the way done with his MBA. His ability to work & go to school full time has always been a mystery to this lazy old fart! Janna & the boys are doing well. Janna is working on her BA on line, as well as remodeling their house, as well as being a full time mom and ALL that entails. Geoff is a very lively 6 year old and goes to the same elementary school Chris attended when we were stationed there in 88-90. Connor turns 5 next month and is still taking speech therapy; he talks up a storm he's just difficult to understand. They all seem to be enjoying life.
Greg is still at Hurlburt AFB in FL, sewed on TSGT this past year, and is now the NCO in charge of ops and training for his Security Forces Squadron. Rebekah completed her upgrade in her new job, tests for TSGT herself soon, and is almost done with her BA. Kirstin is two and is hell on wheels. They bought a beautiful house a couple hundred yards from the sound, and of course are busy with all the little and big projects of getting a new house "done". We'll all be gathering at their place for Christmas, and already Greg has the yard work assigned…
My folks are still doing great. Dad & I eat breakfast once a week with a group of old aviators and I try to get over to let mom make me lunch once a week too! Kerry's son Jon is now an audio engineer for a recording company in NYC and Jessie is a forecast analyst for a big catalogue outfit in Tucson.
That's all folks, for this year. Best wishes from Cathy & Ted, Dierdra and Samantha (the dogs), Pokey and Cocoa (the Amazons), and Big Red (the Macaw)!
Now, for your viewing pleasure, here's the yearly crop of pictures.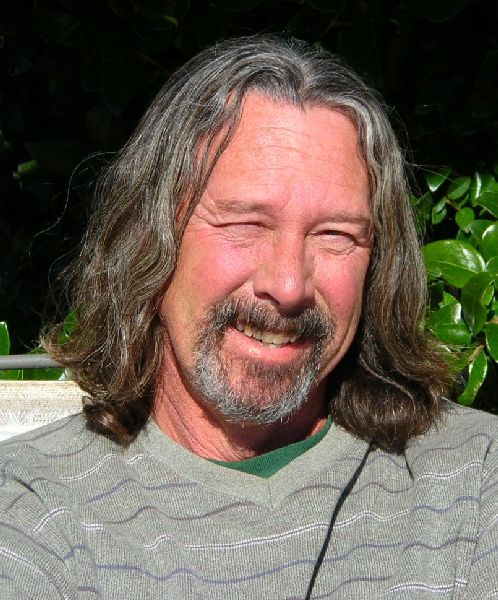 Ted. Retired Hippie & Yankee Air Pirate.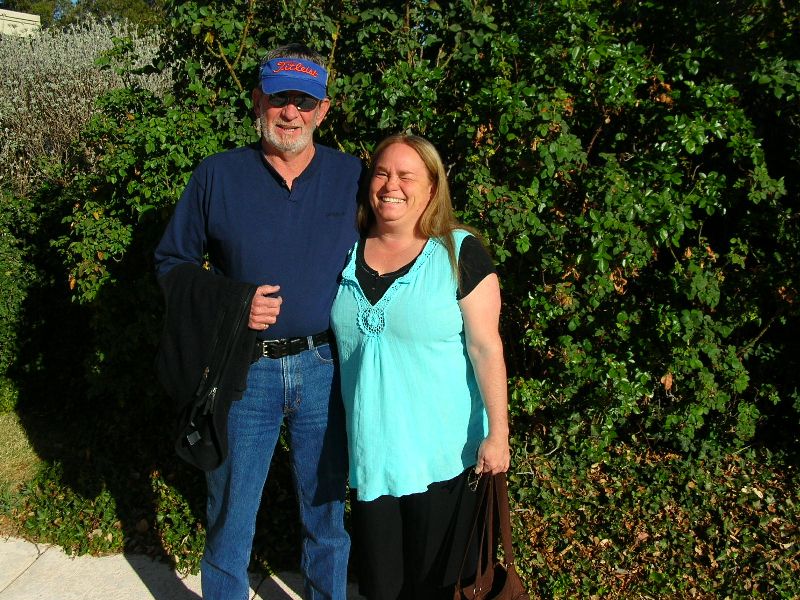 Cathy and her brother Gary.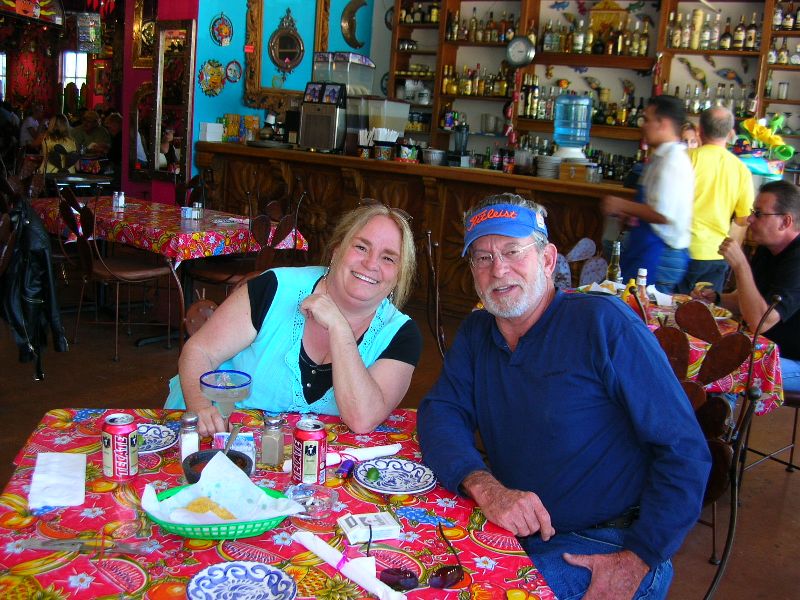 Cathy and her brother yuck it up at the Pink Store bar in Palomas, Chihuahua.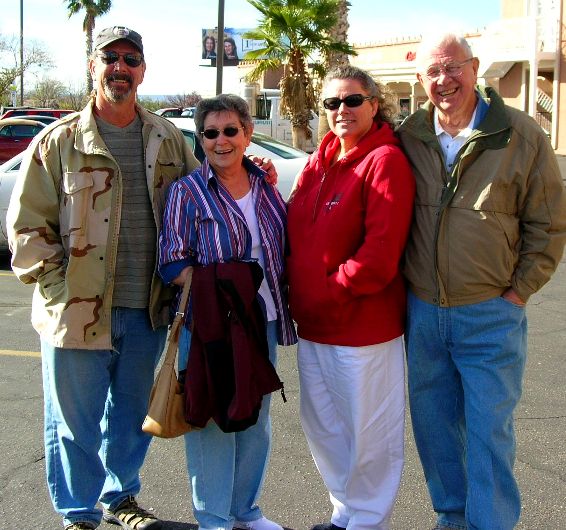 Ted, Mom, Kerry, and Dad after Sunday Breakfast.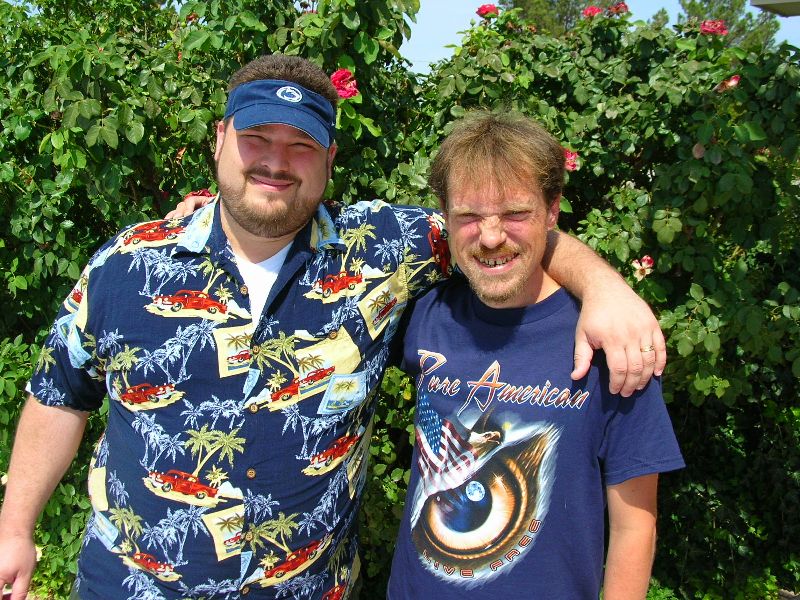 Chris and Eric during one of Chris' trips to Ft. Bliss this year.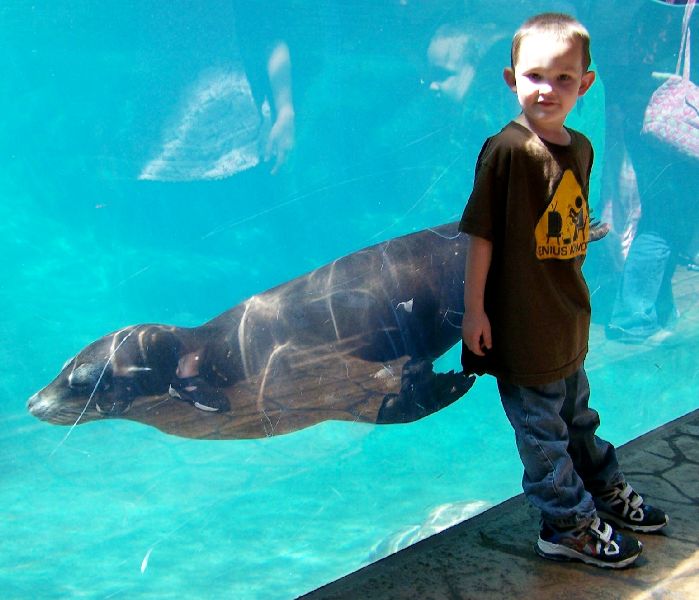 Geoff at the Atlanta Aquarium.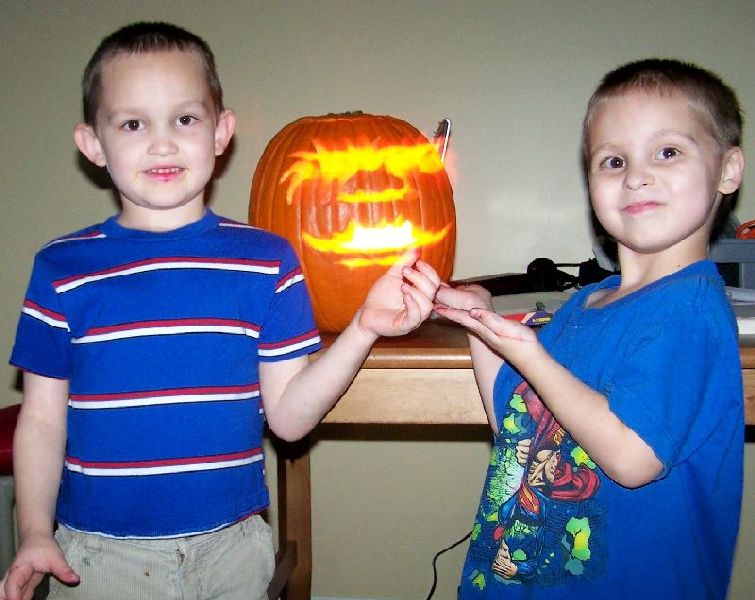 Geoff & Connor with their jack-o-lantern.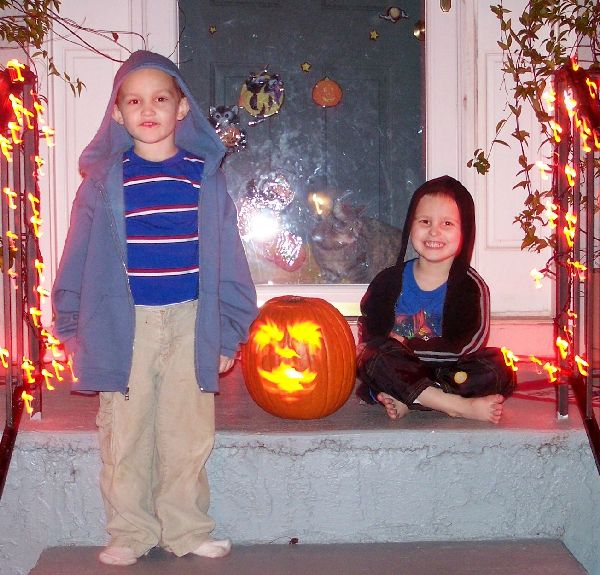 Geoff and Connor all set for Halloween 2007.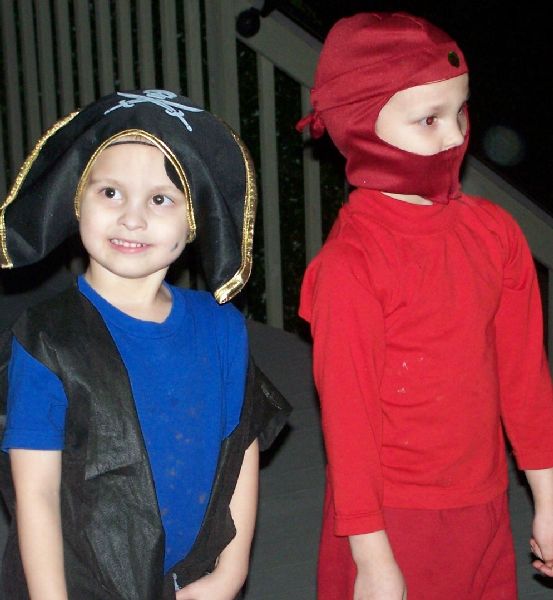 Pirate Connor & Geoff the Ninja. Halloween 2007.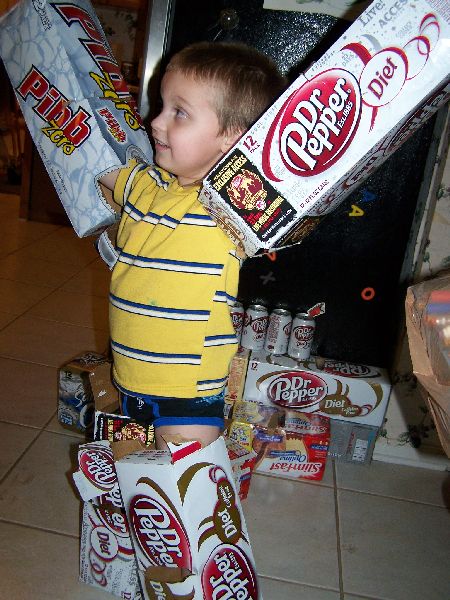 Connor's first choice for a costume - he's a Transformer. Get it?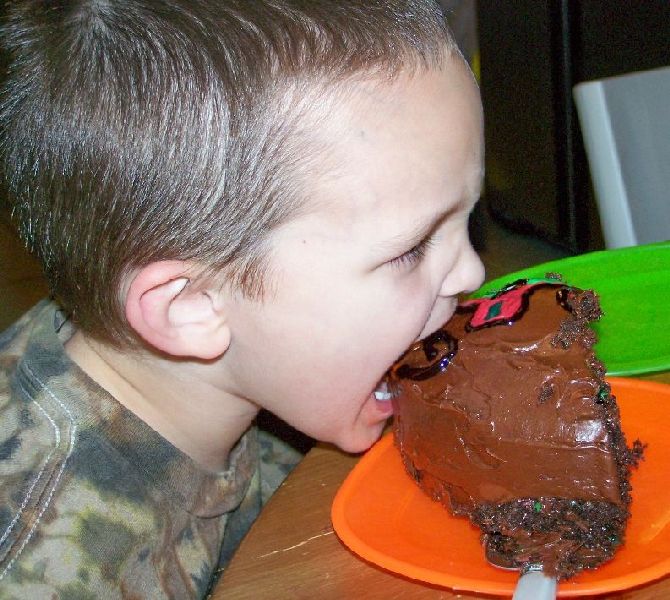 Goeffrey celebrates his 6th Birthday!

Janna isn't always this tired!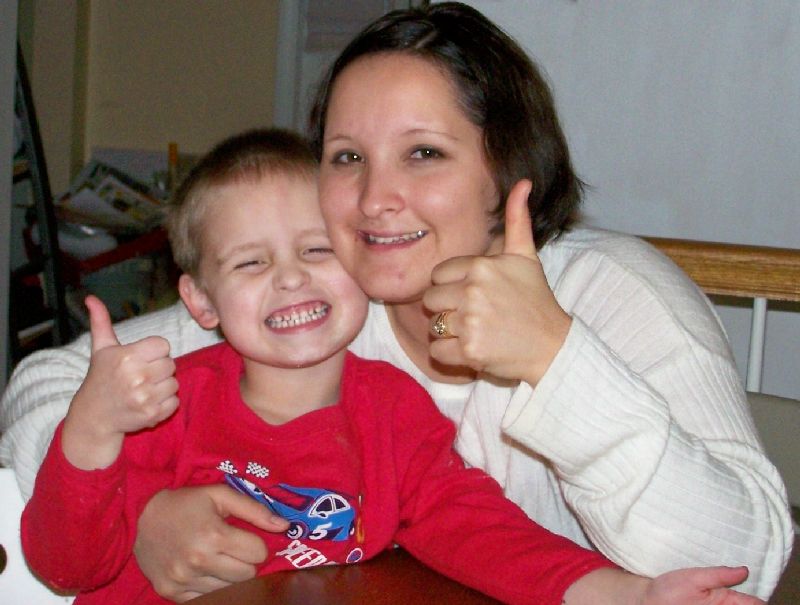 That's better!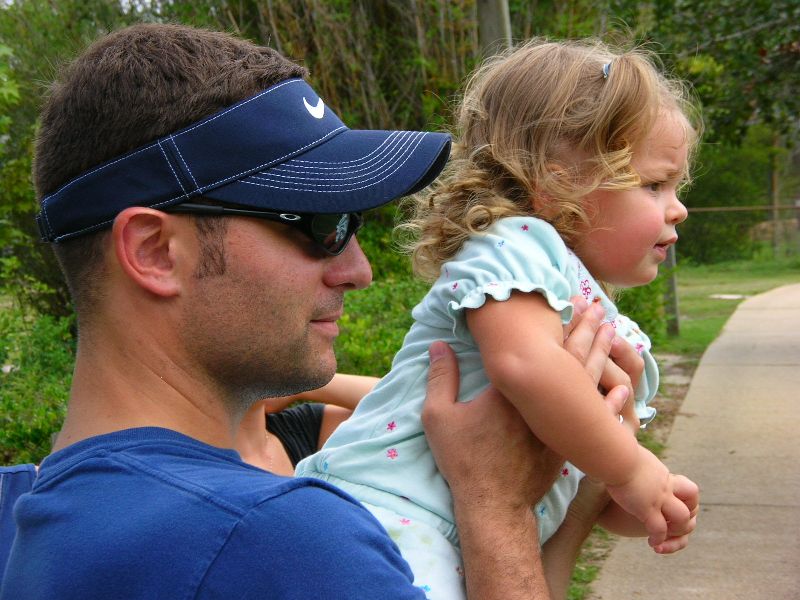 Greg & Kirstin check out the tigers at the Gulf Breeze FL zoo.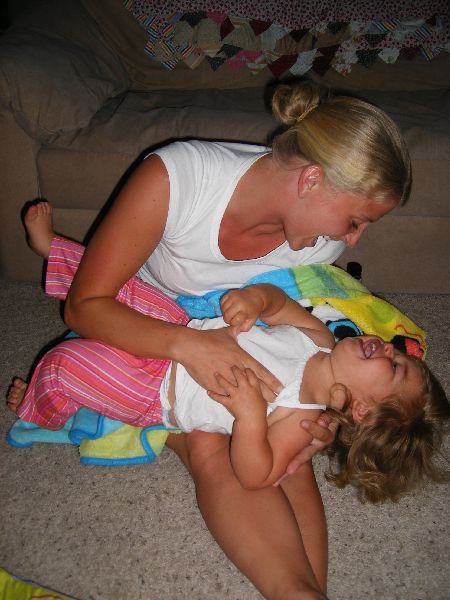 Rebekah and Kirstin.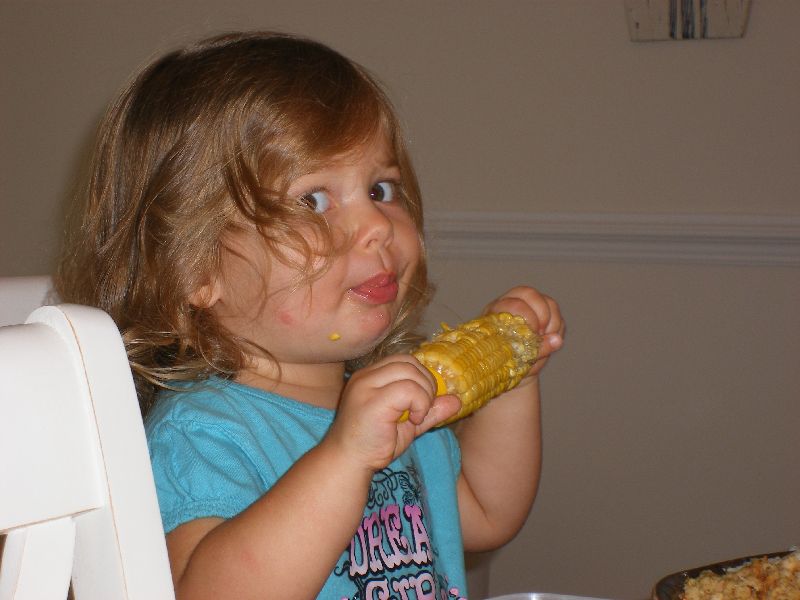 Kirstin's 2nd Birthday. She liked the corn more than the cake.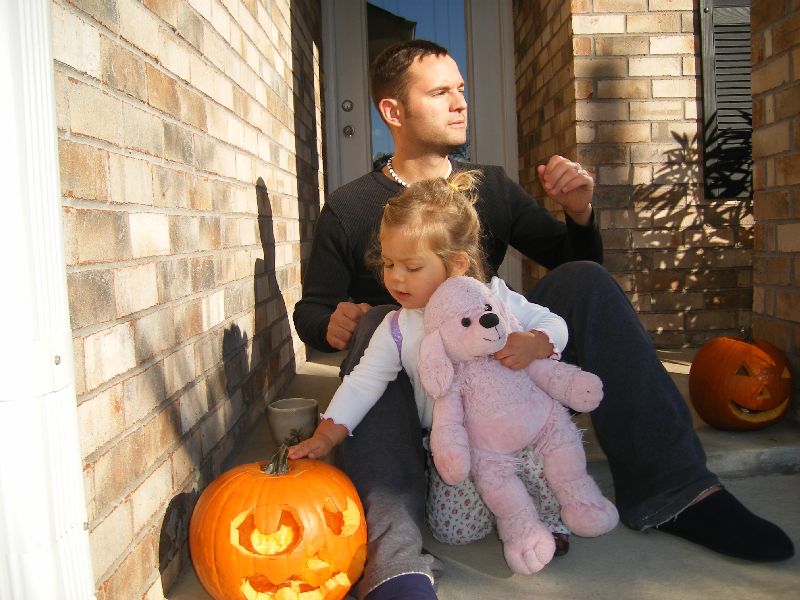 Greg on the lookout for unwanted trick or treaters.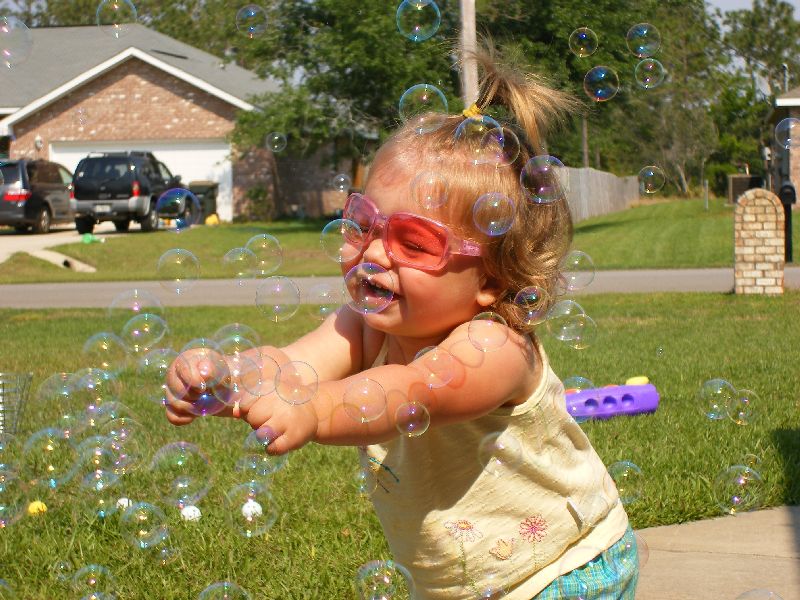 Kirstin discovers soap bubbles.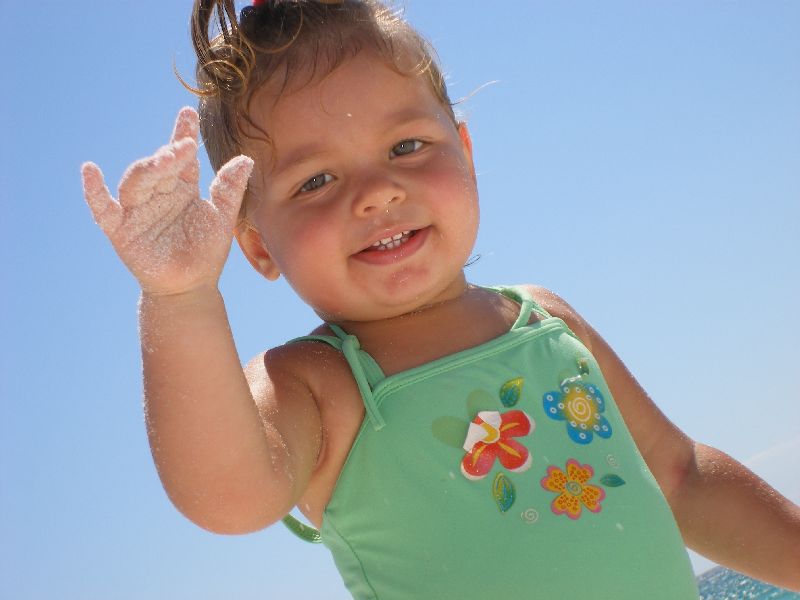 A-duh-bee, a-duh-bee, a duh-bee.
That's all Folks!