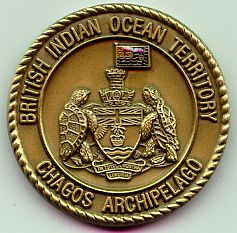 The PPDRDG's Homebuilt Guestbook......where your President shares other peoples'
WAR STORIES
FROM PARADISE
It would be great if you, gentle reader, would send me your story of oppression, loneliness, and/or debauchery to include in these modest pages! Click the BIOT Seal to go straight to the Guestbook Entry Form! If you are interested in info or have a comment, or are a Wannabe, e-mail me instead!
I'll update these pages as I receive your warstory! No anoymous reports -
only if you're willing to put yourself up to the ridicule of the world will you be entered into this Guestbook!
I'll even publish a photo of you or people you knew, just send it directly to me with your story! I can't promise to use every picture you send, because of the server's file size limits, but I'll try to use something.

BUT FIRST, CHECK OUT THESE SPECIAL STORIES:
Meet The Troglodites! | Meet the First Navy Visitor | Meet the First Brit |
Meet the First Modern Man Aboard | Meet Miss Minnesota 1973!
Meet the Longest Survivors | Meet the Queen Mother
Meet the Current Government (will take you to a different page)
Meet the First Americans to Pull A Remote(will take you to a different page)
And here's a special request for info:
From Bob Swarbrick, Royal Marines, Long Retired <bobswarbrick@aol.com> I am currently researching the deployment of Royal Marines on Addu Atoll in 1942, in particular, "Detachment 350". I have letters from a Marine who served there for some 2 years, and am anxious to find out more. I have read the book "Only the Sun Remembers" which deals with this period, but would like to contact anybody who has additional information.




JEAN MARIE CHELIN
My grandfather Frederic Gendron , a born Seychellois was the Administrator of Diego Garcia between 1930 and 1940. He died in Mauritius in 1941. My mother was born in the islands in 1932. [Editor's Note: I'm listing Jean Marie in this section because of the period the Grandfather was present on DG... Jean Marie is undboutably very young!]
Best regards
Jean Marie Chelin
Allee des Flamboyants
Carlos
Tamarin
Mauritius
email <fred1@intnet.mu>

The First Known Ally on the Island!
HARRY "Timber" WOOD
1942
MY QUEST = Any news of my dad
E-MAIL = Reencro@eircom.ie
NATIONALITY = Irish
SERVICE = Dad was in RAF
UNIT = He set up the wireless transmitter station and operated it
RANK/RATE/JOB = He died in 1984 and I hav just got his diaries
MY INTEREST IN DG IS = Green Eco-Freak Who Hates How the Brits Have Taken Such Good Care of The Island
MY WARSTORY = My father was one of 6 sent from Colombo to set up a wireless station, the idea being that they could look for Japanese with Sunderlands, but communications had to be set up first. There was a Mauritian manager there with his wife and daughter, and some Mauritian volunteer watchmen. He writes of the sending of the Catalina to see if the Japanese had landed when he could not get the wireless to work despite spending 15 hour days on the radio. It was hot and primitive there. At night 5 of the men would sit and smoke, drink their one beer and discuss communism. The food was very poor and he left D.G. malnourished. He also writes of an explosion when a 'native' was burned to death, and of a dance he attended where the local people ignored him and did their dancing.


Tied for The First Known Ally on the Island!
EDWARD WALTER PEARCE
1942

Received 13 Feb 2011 from John Pearce <johnpearce@waitrose.com>
I was very interested to read the accounts on your site of life on DG during WW2 as my late father served there in the RAF after the fall of Singapore in February 1942. Also my memory has been jolted by recent press articles about the terrible plight of the Chagos islanders and their quest to quite rightly return home.
My father was Edward Walter Pearce (known as Eddie or Ted), AC2 wireless operator RAF.




It is now some 15 years since he passed away but I remember him talking fondly about DG when as a child I asked about what he did during the war. He was a licenced radio amateur and volunteered for the RAF before hostilities began. I understand that he completed his basic training at a camp in Blackpool, marching up and down the front in all weathers. I think his first posting was to a base in Trincomalee, Ceylon where he caught malaria. From there he was sent to Malaya (as was) and served on RAF bases at Butterworth and Alor Setar until the Japs invaded and they fell back to Singapore. A couple of weeks before the fall of Singapore his unit were evacuated by corvette and deposited on DG, I remember him talking about the jetty, lagoon and setting up radio equipment for flying boats, sometimes testing from boats off-shore. I think he enjoyed his time there and when they had sufficient beers of an evening the favourite game was to hurtle down the jetty and dive into the lagoon and swim back to shore without getting bitten or stung. Amongst other things I remember he said they used to hear a lot of Japanese morse traffic while they were there. He returned to the UK to be married in April 1945 looking very bronzed with bleached blond hair.




It would be interesting to hear from anyone who remembers him there although there can't be many veterans surviving now.




With regards
John Pearce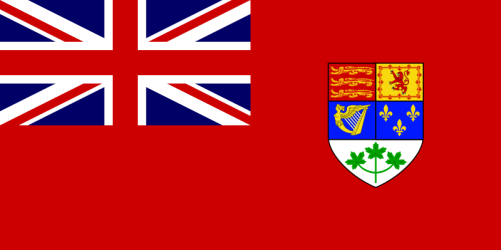 The First Known Canadian on the Island!
HENRY WALSH
<asmwalsh@cyberus.ca>
25 April 1942
MY QUEST = Reminiscing
NATIONALITY = Canadian; SERVICE = Royal Canadian Air Force; UNIT = Air Navigator, 413 Squadron, RCAF, Koggala, Ceylon; RANK/RATE/JOB = Then Flying Officer, Retired as Colonel, 1969.
MY INTEREST IN DG IS = Stroll Down Memory Lane
MY WARSTORY = A large Japanese fleet, after having launched bombing raids on Colombo and Trincomalee in early April 1942 were still roaming somewhere on the Indian ocean. Around the 20 Apr wireless contact with Diego Garcia was lost and it was feared that the Japanese had raided the island. Our Catalina crew was dispatched to determine what had happened. No chart of the the DG area was available but we were given the Latitude and logintude and set off. We warily circled the atoll, saw no ships or activity on the islands and so alit. A motor boat took us ashore and we found all was well except that their transmitter was on the fritz. The only strange thing to see was the large number of crabs running up and down the coconut trees!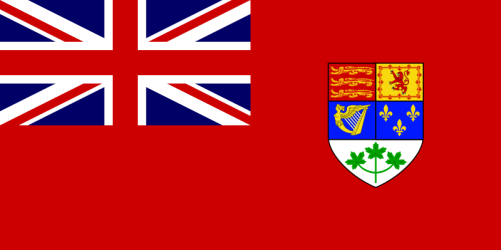 And Yet Another Canadian!
JOHN P. RANKIN
<rankinjohn@sympatico.ca>
October 20, 1943
NATIONALITY = Canadian
SERVICE = Royal Canadian Air Force
UNIT = Navigator 413 Squadron; Koggala, Ceylon (Sri Lanka)
RANK/RATE/JOB = Fight Lieutenant -- Retired
MY INTEREST IN DG IS = Stroll Down Memory Lane
SUBJECT OF MY STORY: = Actually, I Have a Real Story To Tell
MY WARSTORY = Recently read about the first landing in the atoll at DG by Hank Walsh of our squadron in 1942 - on Oct. 23, 1943 we landed at DG in the lagoon with our trusty CATALINA. The purpose of the visit was to ascertain the copra crop of the plantation on the atoll -- copra was a main ingredient in the manufacture of rope -- evidently a vital material used in the war -- the atoll was practically deserted except for the plantation manager and a few natives. Made many operation trips on anti- sub searches. Finished a tour of operations and became the comanding officer of ADDU ATOLL in 1944. ADDU is north of DG about 34 miles south of the equator and was an advanced flying boat base for CATALINAS and SUNDERLANDS. In 1944, addu in the MALDIVES was practically stone age -- today it is another paradise in the INDIAN OCEAN with jet service and luxurious accomodations.... SO I guess we were #2 to visit DG -- Thanks for your info on present day DG -- Keep up the good work -- F/LT J.P.Rankin 27 1499 BYRONBASELINE ROAD LONDON ONT CANADA N6K4T4.
Read a little more from John about his experiences in the IO at http://www.rafgan.co.uk/ww2story.htm

IAN M. CLYDE, RAF Diego Garcia
<IanMClyde@aol.com>
1943
Hi,
If you know of any personnel who have returned home to the Seattle area, and may have photographs of the old Royal Air Force base at the south end of the lagoon, I would like to get in touch. I don't suppose any of the service people on D.G. today were born when I was stationed there - 1943.
My address is : 4811-180th SW, Unit D-205, Lynnwood WA 98037 (425)743-3341
Best wishes,
Ian M. Clyde (RAF July 1940 to Feb, 1947)
Check out John Mackay's Story of Fortress DG!
1943-1944
Yes, while the RAF was living it up at the Plantation, John and the Indian Army were manning the canons at Canon Point!


Check out Jim Park's Story of Katie, the PBY!
1944
Here's a Follow Up to Katie's Saga!
lucy.bunn@virgin.net wrote:
hi brian, i was wondering if you had any information on how to get to the island where 'katie'is?.my grandfather was squadron leader colin parry, he inspected 'katie' and declared her a right -off,but also he flew catalinas,'katie'amongst them. he was awarded the DFC for his part in ww2 flying catalinas. my father is very keen to visit 'katie' if it is possible,my grandfather died 16 years ago and my father would like to visit some ofthe places important to him now that he has the time, i hope you can help, thank you for your time,
lucy bunn(nee parry)
Brian replies:
Wow!
I'm very pleased to hear from you Lucy. I had no idea that your grandfather was the person who had written off Katie, nor that he had flown her. It all adds to the mythos of Katie. I would love to hear more if your father has any tales to tell that his father passed on. We could add them to the web page. Some pictures of Katie in her prime would be wonderful if you have them.
I'm not sure how your father could get to Diego Garcia. There are strict limitations these days because of the Iraq war, but Ted Morris, who does the DG website, has just resurfaced from a few years in Iraq, and I will contact him to see if he knows how. Perhaps contacting the RAF and getting out on a transport plane would be the way to go. I'd like to go too, it would be a grand adventure. I must admit I have thought about it a few times, but never taken it seriously.
Best wishes
Brian Park






Before the SEABEES
there were ROYAL ENGINEERS!
1944
Just a short note. My father Capt. M. England RE, was attached to the Indian Army and was sent to D.G. in around 1944/5 to construct a flying boat base there, unfortunately he died a few years ago, but would have loved to see the stories and photo's of the island. He talked about it often as one of the most beautiful place in the world. Talking of fishing - they would row out into the lagoon throw over some gun cotton and wait!
John England <john.england1@ntlworld.com>

1944/1945
NAME = Douglas Mackie
MY QUEST = A Trip and anniversary with my wife
VT of a SWALLOW = Tell me
E-MAIL = mackiedgls@aol.com
NATIONALITY = Scottish
SERVICE = 240 Squadron RAF
UNIT = Flying Detachment
RANK/RATE/JOB = 1944/5 W/O FME/AG
Retired (Aged 80yrs).
MY INTEREST IN DG IS = Stroll Down Memory Lane
MY WARSTORY = Visits of long ago.
I was a member of a crew of a PBY, or Catalina as the RAF called them, in 1944, when we were sent down to Diego Garcia and Addu Atoll
on A/S patrols.
I was at that time stationed up at Madras on 240 Squadron, but from there were sent on various detachments of which Diego Garcia was one.
Because of this I intend to apply under the " Lottery Gant" plan, "Heroes Return" to hopefully return there for a memorable visit.
I have memories of our kite sitting out there, gently lapping on the water while we jumped off the float or hull blister to have a lovely swim.
In the meantime I am trying to plan the trip sometime during Feb/Mar 2005.
Any suggestions of Airlines, travel agents etc. would be much appreciated, also, is it possible to visit "Katie" the old PBY, out there?
Yours sincerely
Douglas Mackie





WWII Photos
From a "long lost film in the Imperial War Museum"
Provided by Alan Donaldson, who is the son-in-law of John Loader, who was on the island when these photos were taken!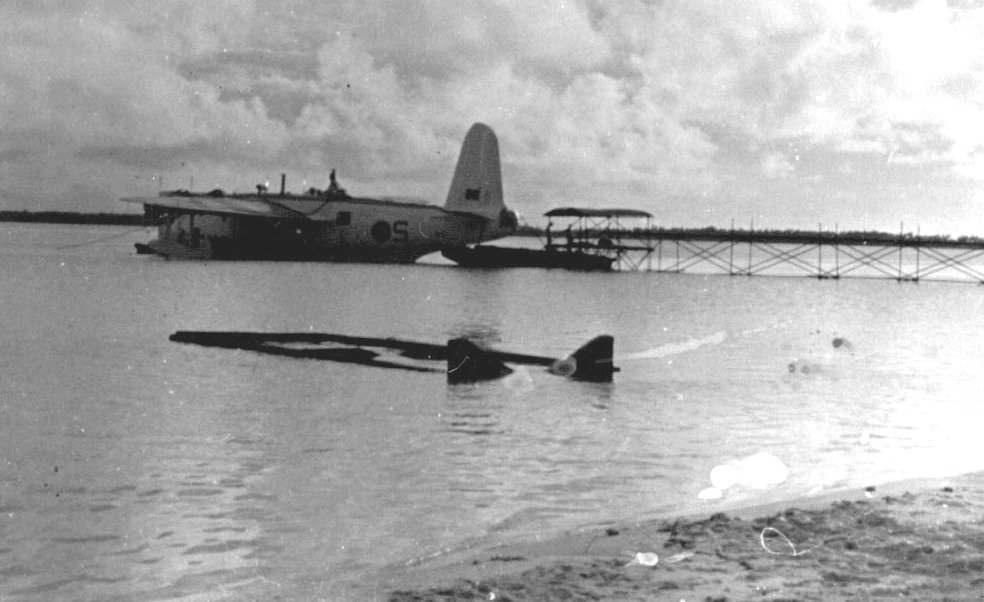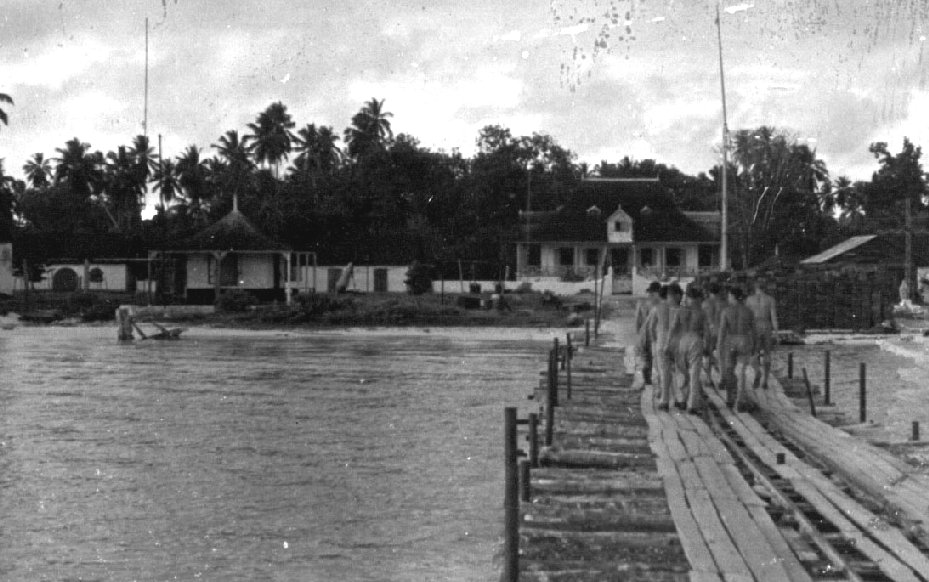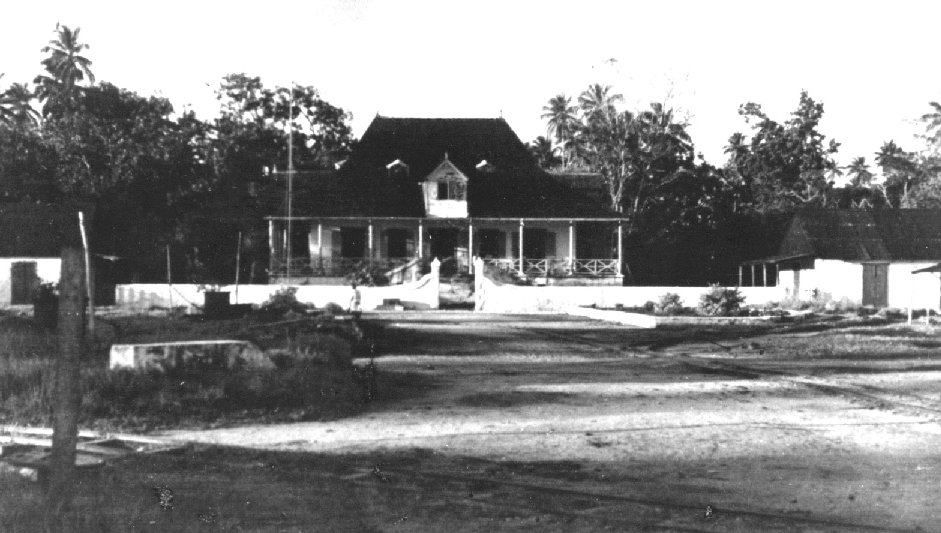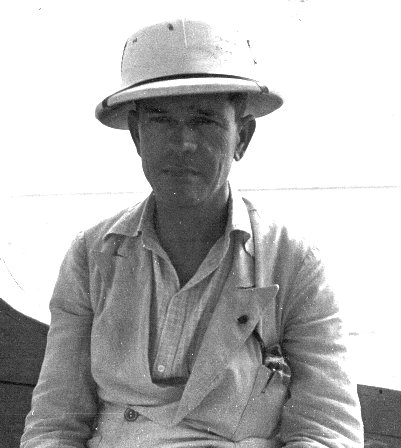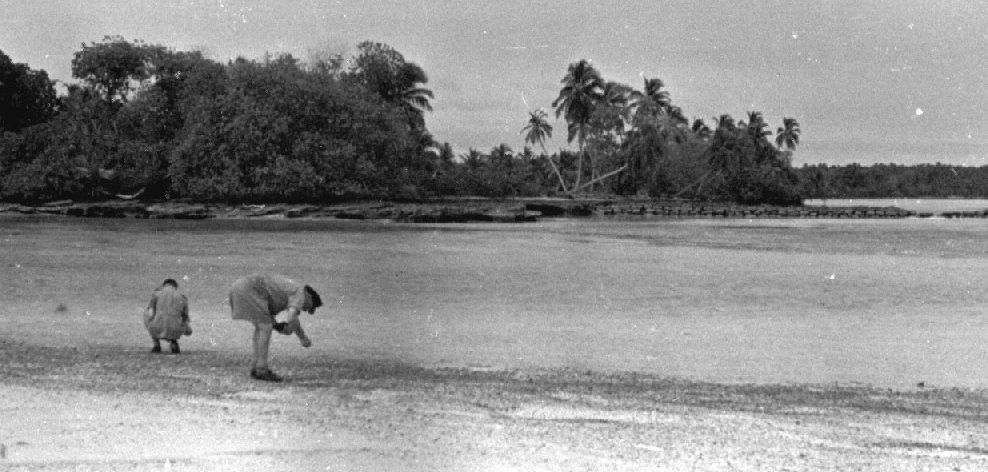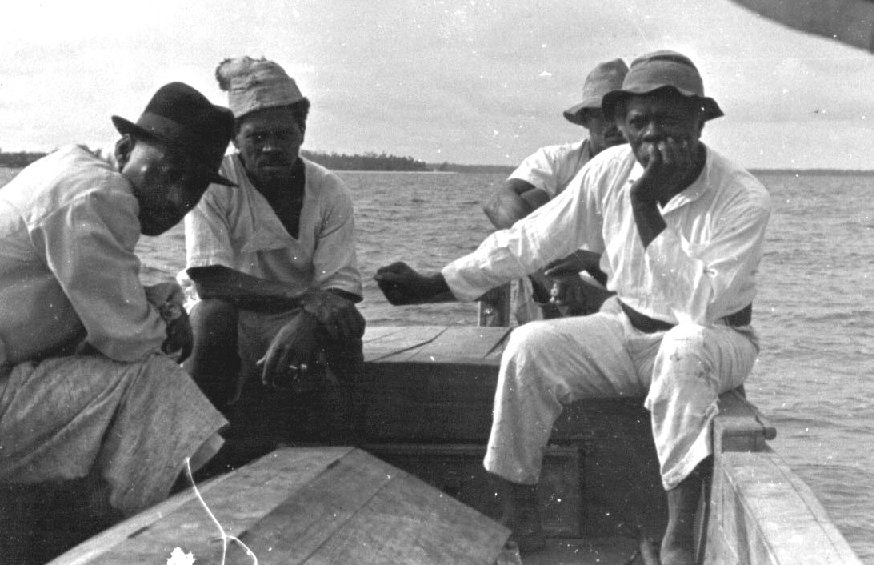 Syd Gornall, RAF Communications Engineer
FROM: Leslie Gornall [lesgornall@mac.com]
12 December 2006
I have just found your website and find it very interesting.
My late father Syd Gornall was a British RAF communications engineer in the second world war. He was a fantastically talented radio engineer, based in Singapore at Selita (spelling?) airdrome, spending hours on a morse key with a code book in one hand. The story he told so often was that he was left to finish communicating in coded morse the last messages relating to the evacuation of Singapore when it fell to the Japanese. Messages finished he took of his headset only to find everyone had gone - escaping by truck through heavy Japanese fire to the last boat - without him. A truck returned through the Japanese lines from the harbour when a colleague realised he was missing and the hero came back for him. He was picked up and driven by his mate to the boat. My mum met this hero -driver some years back as a result of a BBC broadcast.
Anyhow, my dad was subsequently shipped to Diago Garcia to get the radio systems tuned up and working and he spent some years on the island with D8 copper antenna wire, valves and morse keys. He managed to trade bully beef for fresh chickens raised by the local inhabitants to supplement the beans and beef rations knowing that the supply ship was due in 6 months - all stocks precisely measured and military.
However just when the beef was out of stock, the supply ship was diverted.
The beef for chicken exchange rate not being favorable enough, the team on the island was stuck with beans for three meals a day for months. I leave it to you to imagine the colourful details of the story at this point.
My dad helped build a jetty for planes and small boats to tie up to. From this jetty he started fishing and dad relates how in the middle of the bean-only diet, using the D8 antenna wire and a home made hook, a shark was caught and the crew feasted on shark meat (not much of it on even a big shark dad reports). There were other characters in Dad's stories, Windy the meteorologist who set off weather ballons, some bad storms and the occasional plane. In an attic there are still some old magazines from the island. I will look them up when I get home and maybe get a scan of them for your pages. I would be interested to know if anyone knew my father and could fill in some more details.

Best Regards
Dr. Les. Gornall
Tbilisi, Georgia



First Recorded Fly-By!
1952
With Many Thanks to Tony Freeborn for permission to use the story, and to
John (Mo) Botwood, Founder and President of The Shackleton Association
Until fairly recently, few people had heard of Diego Garcia. It is a small atoll in the Indian Ocean known only to adventurous seafarers en route to the Antipodes from Europe. However, since the establishment of a US strategic airfield on the island in - I think - the late 60's it has become more widely known. During the Iraqi War, B52 bombers flew round trips from Diego Garcia to Iraq and back, and, I believe, in the more recent Kosevo episode, aircraft operated out of the Island.
Where is Diego Garcia? In position 6.57S, 72.42E, approximately 300 miles south of Gan and 900 miles SSW of Ceylon.
It was therefore with much interest and some puzzlement that our crew was tasked, whilst on detachment from Gibraltar to Negombo in 1952 to fly to Diego Garcia and check whether the World War II flying boat moorings were still there, prior to a FEAF Sunderland being sent in on a "showing the flag" visit.
On 13th August 1952 we set off from Negombo in WB854 bound for the island. I remember the flight well; SW Monsoon weather, low cloud and poor visibility, with a surface wind of 25 - 30 knots. We were all looking forward to "Crossing the Line" into the Southern Hemisphere, the first time for most of us. There was no initiation held - at least not in the front end, but I think one or two of the young radar gunners had a few pranks played on them at the Equator. True to our expectations the SW wind started to back around, but not as far as anticipated and never did get right around to the SE. We expected the water vortex in the Galley sink to start rotating the opposite way, but there was no change - not even going straight down. Cyclostropic force was not working properly!
Well before we approached the atoll, the ASV (search) radar went u/s. Never mind! Coastal Command navigation procedures would ensure that we would find the island, on the nose, on ETA. This did not happen, but after a leg or two of a square search the island was sighted through the haze. The narrow horseshoe shaped atoll was located at the centre of the U shape. Two or three mooring buoys were seen near the settlement and seemed to be in good condition and were duly photographed. We also dropped a bag of newspapers near to the shoreline and in front of a small group of spectators. We were probably the first aircraft they had ever seen that did not land in the lagoon and no doubt wondered where we had come from and whether we would make it back to some far-off land base.
The journey back to Negombo was uneventful, except that the G4B Compass went unserviceable and we had to steer by the P12 Compass. Eventually we sighted the powerful lighthouse at Galle and landed back at Negombo. Flight time 14 hours and 5 minutes. The navigator Flying Officer "Harry" James was very proud that his log and chart were to be sent to HQ FEAF as an excellent example of "Coastal" navigation procedures.
Diego Garcia was to be featured again twice in my life.
During my time with 205 Squadron at Singapore in the early 1960s, we received a visit from the Flight Safety Captain of QANTAS, the Australian airline. The Company was concerned about SAR facilities in the South Indian Ocean as their Super Constellations were then flying directly from Australia to South Africa. Roy Bennett and I briefed them on the facilities at Gan, where we kept 2 SAR Shackletons and we recommended that in the event of a dire emergency in the relevant sector of their route they should make for Diego Garcia and ditch in the lagoon, if they were unable to make it to Gan.
The third time was in July 1973 when doing a Fleet Exercise to the north of Diego Garcia I found myself in a 203 Squadron Nimrod, operating about 80 miles from the Island. I called up the American airfield on the UHF and reported our position. I asked if they had an RAF doctor on the Island, studying tropical medicine. With some hesitation, the Controller said yes, there was an RAF doctor there. To my enquiry as to whether he was hitting peoples on the head with a metal tray - supposedly to demonstrate the strength of the human skull - the reply came back - "That's the guy"!!
- Tony Freeborn.
Note from Mo (June 2001): I flew over DG in 1961 in passage from Gan to Mauritius to attend a civil function thanking our squadron for saving all the kids on Rodriguez with an airborne delivery of a serum. [now that would be an interesting story!]


First Recorded Visit by An American!
1961
BARRETT M. HILL
<bmh1934@live.com>
USS GREENWICH BAY
I just found your web page on Diego Garcia, but I was disappointed to find no mention of the vist to Diego Garcia by the U.S.S. Greenwich Bay, of which I was a crew member, in early October, 1961. We were the Flagship for the U.S. in that part of the world and carried an Admiral on board. Then, it was a totally unspoiled island paradise, and one of my favorite memories of my years in the Navy.
Sincerely, Barrett M. Hill

1967

Alex Sutton, RN
<aj.sutton@wanadoo.fr>
HMS VIDAL Landing Party
Citizenship = France; Service = Royal Navy; Outfit = Electrical for Survey party
VT_of_a_Swallow = Cavron St Martin
I remember having picked up our Scientific party who were mainly from Smithsonian Institute in USA . They were to do scientific operations on amount of species on the Island. We were landed and as we approached the shore it looked like it was receding from us which w elater found out were the land crabs. The place we landed we were told had been used by Russians as there many old huge heavy duty batteries littering the site. Amongst our RN party we had US seebees who set about making life liveable for us all. Within a few days we had showers also a dining area around each tent also we dug a a small ditch to deter the land crabs from entering them. Also each morning you shook your boots out to check for such things. The local population were Seychelles. Word went out we were looking for guides t cut paths etc through the jungle for us. One morning a party of several locals were marched in to our camp by one wearing British army jacket with corporals stripes on it. he was made head guide we decided on there pay which was as much per day as they earned a week picking coconuts. We all worked hard during the day and had tot time when we returned back to camp and luckily the seebees never partake of it. I also had to go to the local commissioners house along with a Chief Engine Room Artificer to help out with the generator there. We were taken there by ships landrover and as we ran over the land crabs who stood up to us we used to paint on the side of the landrover each kill. After our work there we were offered a meal of curry. We ate heartily only to find that it was dog curry. Which caused a few to be sick as reported in another report there were no cattle on the island.We struck up a good report with our Seychelles guides they used to put there machetes in to hollow trees and come out with huge crabs then tie them up by stripping a palm leaf. We also used to fish in the lagoon for longusta lobsters . My great memory is of the small turtles being born and making a run for the sea . It was good hard work and an excellent 3 months in paradise. We also put up a road sign with miles to London as well as a few other places . I would like to go back to Diego Garcia just to see if anything that we all knew then still survives? I also have many other stories I would like to post here sometime.



1967
JOHN HARRIS, RN
<john.harris1@virgin.net>
HMS VIDAL
NATIONALITY = British; SERVICE = British Royal Navy
Carried Seabees to the island for initial survey as suitablility as an air base
RANK/RATE/JOB = Stores Petty Officer-H.M.S. Vidal-British Survey Ship now retired
MY INTEREST IN DG IS = Stroll Down Memory Lane
SUBJECT OF MY STORY: = Actually, I Have a Real Story To Tell
MY WARSTORY = see above, have photos taken of children and native personnel living on the
island before they were kicked off.
I arrived at DG in July, 1967 onboard the British Royal Naval Survey Ship H.M.S. Vidal. We were carrying about 12 seabees and a number of scientists from Cambridge University who were principally botanists. We had collected these individuals from RAF, Gan where they had arrived from USA and Great Britain.
We floated our Land Rover vehicle ashore and transported the scientists ashore where they were to carry out plant collecting, which they pressed between sheets of newspaper for transport back to the U.K.
The seabees set up camp in another area, not far from an old gun covering the entrance to the lagoon which appeared to have been built in Portsmouth, England in the 1900s. Although a stores clerical officer myself, we were allowed to work with the seabees on a portable drilling rig collecting samples from various depths, presumably to send back to the USA to establish what building materials were available locally.
The local plantation workers were not used to seeing films, which we carried for our own entertainment, the Petty Officers mess of which I was a member, elected to show a film to the natives by hanging the screen on the goalposts
and obtaining electricity from a local weather station, this being the only power on the island, we planned to show them 'Those Magnificent Men in their Flying Machines" as this would get over the language barrier, but our skipper, an assize, refused to allow us to do this as it was against the loan agreement, not to show to civilian audiences who would then not pay to see them at the local cinema(some chance?).
The scientists also collected fish samples from the lagoon, they swam underwater and somehow asphyxiated them with a spray, the locals then collected them in catching nets, these were then wrapped in bandages placed in some form of preservative, packed in drums and again on our next visit to Gan , flown back to the States for analysis I guess.
Whilst working on the drilling rig, one of the seabees thumbs were smashed by a large concrete weight, he was brought onboard the ship, where our Surgeon Lieutenant gave him an anaesthetic, but as there were only two surgical people onboard I was asked to hold the chaps wrists, whilst out surgeon sawed off the top joint of each, never having done this before I felt somewhat queasy, but was assured by the medical staff that next time I would not feel so faint.
There were no cattle on the island when I was there, only wild horses, which one of our marksman was asked to shoot one in order to give the local people the change from a fish diet.
Our surgeon held a clinic for the locals to attend and I believe one old lady walked 42 miles to get to it, the plantation manger was not in favour of too many surgeries as this stopped his people working.
We spent about two months at the island and I was sorry to learn of the local population being kicked off to
make way for the military, it truly was a paradise island.


1967
David M. Speed, RN
<davespeed21a@hotmail.com>
HMS VIDAL
1966/67 ONBOARD HMS VIDAL R.N.SURVEY SHIP
Outfit = HYDROGRAPHIC SURVEY BRANCH
WE WERE OUT IN THE INDIAN OCEAN AND PERSIAN GULF DOING HYDROGRAPHIC SURVEYS, UPDATING CHARTS AND DOING NEW WORK,PART OF IT BEING A SURVEY OF THE LAGOON OF DIEGO GARCIA. AS ALREADY MENTIONED BY SOMEONE PREVIOUSLY, WE ALSO PICKED UP U.S.PERSONNEL AND VARIOUS EQUIPMENT FROM MOMBASA AND LANDED THEM ON THE ISLAND , THESE BEING PART OF THE ORIGINAL SURVEY TEAM FOR THE FUTURE AIRSTRIP ETC. WHICH AT THAT TIME WE KNEW VERY LITTLE ABOUT.
THE ISLAND WAS STILL FULLY INHABITED AND THE COCONUT PLANTATIONS WERE IN PRODUCTION WITH THE COIR AND MILK.THOSE LOCAL GUYS COULD CERTAINLY USE THEIR MACHETTES. WE DIDNT HAVE A GREAT DEAL OF CONTACT WITH THE LOCALS HOWEVER AS MOST OF OUR TIME WAS OBVIOUSLY SPENT IN THE LAGOON DOING THE SURVEY.I DO REMEMBER PLAYING FOOTBALL AGAINST THEM THOUGH IN AN ARRANGED GAME, JUST TO GIVE US A BREAK, AND IF MY MEMORY SERVES ME RIGHT I THINK WE WON BUT THEY KICKED SEVEN SHADES OF SHIT OUT OF US. THEY PROBABLY KNEW MORE ABOUT WHAT WAS HAPPENING THAN WE DID AND WE WERE THE FIRST TO GET A BIT OF STICK.
THE MOST VIVID MEMORIES OF THE ISLAND ARE OF HOW PEACEFUL AND BEAUTIFUL IT WAS WITH THE FABULOUS WHITE BEACHES OVERHUNG WITH PALMS. ON ONE BEACH THERE WAS THE WRECK OF AN OLD FLYING BOAT,WHICH I HAVE A PHOTOGRAPH OF ALONG WITH OTHER PHOTOS WHICH I HAVE NOT LOOKED AT FOR YEARS.ALSO THE FIRST EVER ENCOUNTER WITH THE MARCHING ARMY OF LAND CRABS,WHICH AT FIRST WAS A BIT EERIE.
AS WELL AS THE SURVEY OF THE LAGOON WE DID A NIGHT OBSERVATION CAMP, TO PLOT THE EXACT POSITION OF THE ISLAND ON THE GLOBE,USING THE STARS. THIS WAS A REAL NOVELTY AT THE TIME AS WE WERE VERY RARELY CALLED ON TO DO THIS.
AT THAT TIME WE HAD NO IDEA WHAT WAS REALLY HAPPENING IN DIEGO GARCIA AND THAT IT WOULD PLAY SUCH A VITAL ROLE IN TIMES AHEAD.





1967
Ray Dinnage, RN
<r.dinnage568@btinternet.com>
HMS VIDAL
NATIONALITY = British; SERVICE = Royal Navy; Outfit = Hydrographic/Diver
My Quest = Cauthiously share privideged memories.
MY WARSTORY = I was a hydrographic surveyor aboard HMS Vidal in 1967. We carried out a survey of the lagoon and entrances of Diego Garcia during the summer of that year.I have many Robinson Crusoe memories of that survey. This was just before we let you Americans in! Are you interested in any more detail?(This was a very special time for me. I have surveyed in many remote parts of the world since, but will always remember DG as somewhere very special).
TERRY WILLIAMS
Aboard the USS JOHN R. PERRY (DE 1034)
June - July, 1968
YEARS = About june/July 1968
NAME = Terry Williams
MY QUEST = A long and hapy life.
E-MAIL = steamer@potc.net
NATIONALITY = US; SERVICE = USN; UNIT = Initial scouting for possible Navy base; RANK/RATE/JOB = Then- Ensign
Now- LCDR (Ret)
SUBJECT OF MY STORY: = Actually, I Have a Real Story To Tell
MY WARSTORY = We steamed in and anchored in the logoon. Capt. ordered dress ship lights on ship. Capt. went ashore to meet local ruler. Sent crew ashore to look at the island. We steamed out. We sent in a report. Now many of you have been stationed there.....
And Now, The Rest of The Story: I was on the USS John R. Perry (DE 1034), and in about 1969 we made the first scouting of Diego Garcia since WWII. The idea was to look the place over and report back. We used an 1856 British Admiralty chart (updated to about 1944) to navigate. (Some rotter got away with that chart before I could steal it) The Captain intended to refuel there as the chart showed a refueling pier. We pulled in and put up dress ship lights. Turned out to be more lights than had been seen there for a great many years. The captain put on his dress whites and went ashore in the motor whaleboat (the pier looked like it had rotted and fallen into the water years before) to meet the "king" (plantation manager). Manager was dressed in an old T-shirt and shorts. Population consisted of coconut pickers and a French school teacher. The only fuel available was in a 55 gallon drum that they used for their small diesel generator. A supply ship visited about once a month or so. Quite a place was Diego Garcia in those days! Guess they liked what we said, as you are now there. Looks a lot different now.
After reading around on your web site, I got to wondering exactly when we visited Diego Garcia on the John R. Perry, as no one mentioned seeing any Americans already there. Looking on my Shellback certificate, we first crossed the equator in the Pacific on May 26, 1968. After doing an op, we went to Subic for R&R and after about a day we were directed to proceed directly to the Indian Ocean, after picking up a lot of movies and a Doctor. We picked up a few new crew in Subic and so they really suffered on the Indian Ocean crossing of the equator, as the crew was about 90% Shellbacks at that point. We refueled in Penang, and believe we stopped at Diego Garcia before we went on to Port Louie. So that would make our port visit in June or July of 1968. Guess this will change some of the war stories about who the first Americans and first Navy folks were on Diego Garcia. The John R. Perry spent about 3 days anchored in the lagoon, and sent several boat parties ashore. I took some 8mm movies on that cruise and there is a little footage of Diego Garcia (which doesn't show very much as they were taken from the ship).
I expect you are busy right now. Keep up the good work.
LCDR Terrill D. Williams USN (Ret)





Engineering Aides from NMCB 40
Aboard the USS JOHN R. PERRY (DE 1034)
June - July, 1968
Hi Ted. I have some info that you might want to use. NMCB-40 was deployed from October '67 to July -68 to Chu Lai, RVM. Sometime during the late Spring to early Summer of 1968 a detachment of a dozen Engineering Aides (surveyors) from Headquarters Company were sent from our base camp in Chu Lai to the 3rd Naval Construction Brigade Headquarters in Saigon. I don't know what or if the detachment had a name but when they arrived at the Brigade offices they received the name "OPERATION BACKSTOP". From there they were sent to Diego Garcia. These I believe were the first Americans to be there. If not, they definitely were the first US military to be there. By coincidence or not, NMCB-40 was the first SEABEE battalion to deploy to Diego in early 1971. From there, it's all history!

Can Do!
Bruce MacDougall
NMCG 40, "C" Company, 1/67/69



GORDON HEFT
Aboard the USS JOHN R. PERRY (DE 1034)
June - July, 1968
MY QUEST = Total Enlightenment
VT of a SWALLOW = Zero when he hits a solid object - Terminal
E-MAIL = zgor@earthlink.net
NATIONALITY = USA; SERVICE = USN; UNIT = USS John R Perry DE1034; RANK/RATE/JOB = EM3 - EM2 - EM3 - EM2
MY INTEREST IN DG IS = My Time There is Lost in an Alcoholic Haze, Help Me Remember!
SUBJECT OF MY STORY: = Actually, I Have a Real Story To Tell
MY WARSTORY = My story is very simple and already told.
I was on that trip to DG aboard the USS John R. Perry (DE-1034) in "June/July 1968" as related by LCDR-Ret Terry Williams. Mr. Williams was my engineering officer at the time. We were operating out of Mauritius on that trip. That's it. I never made it to the beach - thank God for small favors !



HARRY A. KINSEY
Aboard the USS JOHN R. PERRY (DE 1034)
June - July, 1968
Dates_Aboard = yes
Name = Harry A. Kinsey < hak777@netzero.com>
Citizenship = USA
Outfit = USS JOHN R> PERRy DE1034 Ships Office
My_Quest = Nothing
VT_of_a_Swallow = unknown
My_Warstory = Went ashore to Diego Garcia which had a British master. Very pretty French school teacher. They had natives who helped raise bannas and coconuts. Britsh master ran the whole island. I was one of the first saliors from the DE1034 to visit. YN2 Harry A. Kinsey

Now, the First Known American to Pull A Remote
on Diego Garcia!
KIRBY CRAWFORD
Organization: US Army Topographic Command,
BC-4 Satellite Triangulation Team Chief
1968-69
This is such a great story, I've made a separate page for it!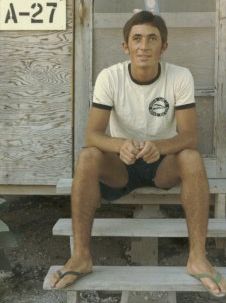 The First Known Brit of the Modern Era!
TONY CURTIS
Royal Naval Party 1002
1972-73
I was one of the first Brits on the Rock back in 1972, when we lived in the houches, and first saw a toilet without a door! For 10 months lived in Houch D1, then we moved in to the new air con billets. There were only 12 brits on the rock at the time, Great time, I have missed it ever since. Tony Curtis. R N party 1002 1972/73

TOM SCOTT
<tscott084@hotmail.com>
Organization: US Navy, MCB 40
1971
As a CE2 in MCB 40, in my last year of a nominal 4 year hitch, I participated in the "amphibious assault" on Diego Garcia. It was actually in March of 1971, not 1972 as reported in your "History of the Republic", but who's counting?
I was in the advanced party of MCB 40, departing Rhode Island in February of 1971 on an LKA that I believe was called the Harlan County, though that could be wrong, although my memories of those days 28 years ago are probably sharper than those of what happened this morning.
We crossed the Atlantic, with a Cinderella liberty call at beautiful Monrovia, Liberia. We became Golden Shellbacks by crossing the equator at the prime meridian, then had an unscheduled and very short stop at Capetown, S.Africa when a sailor popped his appendix. We didn't even go ashore, just pulled in so a motor launch could take him off. We then stopped for a couple of days and nights at Port Louis, Mauritius. The best thing there was the British enlisted men's club at HMS Mauritius. We picked up 130 (more or less) Seabees who had flown from Quonset Point. Another group had flown from Quonset to California and crossed the Pacific in an LST. A nasty ride, but great liberty ports! We arrived on Diego within a couple of days of each other in early March.
There was the plantation, with a British family as overseers and some natives (I don't know how many) as workers. A length of anchor chain was placed across the one coral road, about half way around the island, so there would be clear-cut boundaries. There was some fear that some horny Seabees might try to take advantage of the native women. That fear was put to rest in the second month when our Doc did emergency surgery on a native who had is hand cut off by another native with a coconut knife. Seems they were arguing over a woman. If they would do that to each other, we definitely didn't want to get involved. There were stories (probably legends now) about desperate guys backing Francine the donkey up to a stump, but I was born and raised in New York and never consorted with farm animals.
We had to make an amphibious landing as there were virtually no man made improvements on our side of the island. The first thing we offloaded was a 15 kw diesel powered generator, the second was a walk-in reefer, and the third was enough beer to fill the reefer. (It had been stored in the ships brig for the 30 day sail from Rhode Island). We lived in tents for the first month while Bravo Company (that was me) built the plywood SEA huts that we would eventually live in. The first ship load of the main body was arriving 30 days after we did, so we built huts for us to live in then kept building so they would have a place when they arrived. Meanwhile Alpha Company was busy starting the docking facilities and 5000 ft. runway.
That first month was great. Contrary to popular belief there is some intelligence in the Navy. The advanced party consisted almost exclusively of guys who had been in a couple of years and been overseas before. We frequently worked 18-20 hours a day, but the military stuff was very lax. We wore all sorts of combinations of civilian and military cloths. We all had hemmed OD shorts and short sleeve shirts as our official work uniform, but it was not uncommon to see flowery Hawaiian shirts and floppy straw hats. The officers were smart enough to let it go as long as we were busting our humps, which was all of the time. A beer tent was set up for after hours (5 cents for a can of beer, 25 cents for an airline bottle of booze) but they didn't get much business 'cause everyone was too damned tired to party. A despicable situation, but true.
Things got a little worse when the first ship arrived. It was loaded with boot recruits and shavetail officers who thought we needed to polish our boots. The nerve! We continued to work pretty hard, however, for we were promised R&R in Bangkok if we completed the runway by the Fourth of July. We were only building a 5000 foot runway for re-supply flights. We were
done by June 28, so they gave us a four day holiday weekend and the beer and food was on Uncle Sam. We got our R&R in August, and it was great! I left the island in late October and got an early-out in November since I only had two months left
anyway.
Although I was oblivious to it at the time (once I backed off all of the hard work and got back to some serious drinking oblivion set in pretty quickly!) there were some political ramifications to what we were doing. First, there had been opposition to our presence there before we ever signed the deal with the British. The other members of the Indian Ocean Rim nations were concerned about the potential for conflict between us and the Ruskies in their placid little corner of the world. We were picked up by a Russian "trawler" (it was bristling with fish poles or antennae, I'm not sure which) as soon as we cleared the east coast and it followed us all the way, remaining stationed off of Diego the whole time we were there, so their concerns might not have been totally unfounded. Tricky Dick had placated them by giving assurances that we were merely establishing a communications station to complete our world wide network. Of course, the battalion that relieved us immediately commenced dredging the lagoon for deeper draft vessels and extending the runway to accommodate B-52's. Shortly (or maybe a year or two) after I began to get settled into civilian life, in Tacoma, WA, I picked up a National Geographic that had an article and pictures of Diego natives who had been relocated, against their will, to Port Louis and placed on welfare. Seems they had no work and didn't speak the language, but the Navy needed the whole island after all. I have always considered this one more strike against Nixon (not that he needed any more) that has gotten little or no attention.
Well, it's late and I have definately rambled on. It's great fun remembering this stuff and sharing it with you. Great web site! Keep in touch.

Miss Minnesota 1973 Arrives on DG!
JOLEEN BENOIT
<BENDENBIJI@aol.com>
1974 USO TOUR
Special note from the Prez of the PPDRDG: Ms. Benoit, you have no idea how wonderful it was in the 'old days' to have the USO Tours come to places like DG. I know everyone who was out there in those days says
"Thank You"
Hello... I don't know why I decide to inquire about Diego Garcia tonight but glad I did. One of my fondest memories of my life is a trip to Diego Garcia---magical. I was Miss Minnesota in 1973 (of the Miss America Pageant). Six other state representatives, Miss America (Becky King) , and I performed a USO tour of Korea, Japan, and Thailand in the summer of 1974. One of the stops on our tour was Diego Garcia. I shall never forget the mystical/magical aura of this tiny little military island.
I was a singer in our tour group---play a twelve string guitar. I went on to perform in Brazil, Japan, and eventually had a number one record in Japan in 1990. I currently hold a position as On- Air- Host for Shop NBC (formerly Valuevision, Intl.)
Simply happy to connect with others who have experienced the "magic" of this tiny little island dropped in the middle of the most beautiful Ocean in the world.....the Indian Ocean... Fondly, Joleen Benoit.

The Longest Survivors
These guys have been around so long, its impossible to put them in the chronological lists. I mean, which year would they belong to? All of them!

The Mayor of Diego Garcia! 25 Years!
MELCHOR RAZON
<bkndg@yahoo.com>
If that doesn't work, try his duty address: melchor.razon.ph.ctr@diego.af.mil

Organization: Trainsient Alert & The Yacht Club
1982 - 1999; 2002-Present (as of Jan 1, 2010)
TCN Civilian (Filipino)
Howdy Ted,A friend found your website and I'm really surprised that a website like this one existed. I'm "Mango" of the yacht club, probably you heard about me, anyway, the yacht club social parties are still one of the best thing here in diego, we keep the tradition going all these years.
Been here since 1982, I think the mangoman will leave this place when it will starts to snow ha!ha!ha! :) I can keep you updated on the island life, parties, etc. if you want me to.

I'm a filipino workin' here at the airport, probably you even know Pineapple George, keep in touch with us if you can and we can help you out more on the latest things here in D.G., I enjoy your website,Thanks, it's da mangoman :)


News from Mango in 2009; He's STILL THERE!!!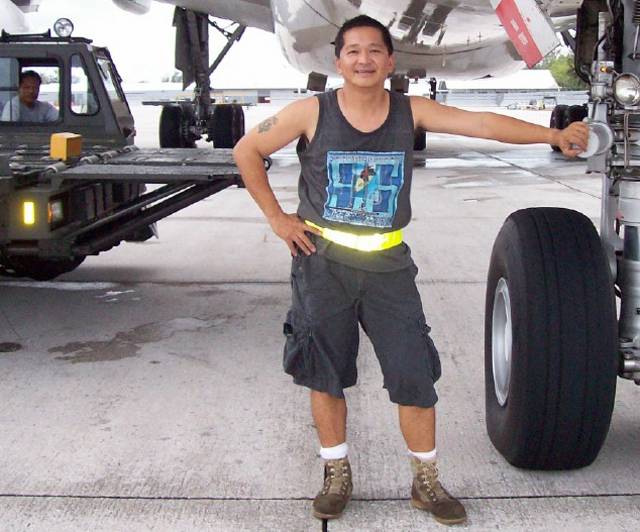 Hello Ted,
Been awhile huh ha ha ha ,anyways, im still here and alive and kicking, the 3 pictures above will say the truth on mango's young look all these years,the island magic keeps me younger everyday ha ha ha the last one will be the last picture when I finally leave this island ha ha ha advance photo shot just in case he he he
If anything I can do for help to update your website I don't mind at all,e mail me what you wanted ( like Pictures maybe )and ill send it to you, pineapple george gesner is in the philippines now ,heres his e mail address g_gesner@yahoo.com , hope you still remember him,were the fruity friends of the original Diego Garcia Yacht Club front runners way back,Macademia Mac of the postal services retired as a senior chief and hes still in contact with us hes full name is James Mc Caffrey alias Macademia Mac ha ha ha
Nice to hear from you again Ted and always a pleasure to help your webpage.
Oh yes, I went to Gitmo for awhile then return back to DG 2003 til present time 2009.
Have a nice day,
Da Mangoman of the I.O.
The Previous Mayor! 23 Years!
PINEAPPLE GEORGE
<g_gesner@yahoo.com>
1986-2006
TCN Civilian (Filipino)
From 1998: Hi Ted, I have been here for almost 14 years and it has become my home. It is windy season now and world class sailing is available everyday. Work is great and we are getting used to the new C-17 Globemaster II. Still get Starlifters every now and then but not as often as before. I enjoy your website and will work on sending more pictures and stories for the Yacht Club. V/R, Pineapple George.
From 2009:
Hi Ted! Good to hear from you. No problem. It's ok to give my e-mail. Still play the guitar but not as often as before. It's been great here in the P.I. since I left DG in 2006. Staying busy with the watersports bizniz and taking care of the folks. You need to get on Facebook and join the DG Yacht Club group! Lots of great pictures!
Have a Great Holiday!
George
"Catch The Wind"
DG 1986-2006

ED ASUNCION
<igop929@yahoo.com> or <n30atoc@usnbgtmo.navy.mil>
12 Years! 1987-1999
TCN Civilian (Filipino)
I used to be the Passenger Service Supervisor in DG. Now I'm at U.S. Navy Base, Guantanamo Bay, Cuba and I work for Burns and Roe Services Corporation as Air Terminal Operations Supervisor (ATO)...
I think I forgot what do you look like and perhalf you don't remember me either. I Ed the original 7 Degress Drummer. Me, Mango, Rick and some annex 21 (air terminal) guys got out of DG last Aug '99. We're the few lucky one's who got selected to be assigned here in GTMO to run the Air Terminal Operations. We miss DG a lot because people here don't party to much like the one we used to be. I miss windsurfing so much. Also I miss some of my friends back in DG. But, I guess it's a part of life to move on. I've formed a band now here in GTMO and we called ourself as "Banana Rat Band". I couldn't believe last week when we had our gig at the TIKI BAR, a girl approached me and asking us if she can join the band. She is Elly and she used to be the singer of 7 degress South last 99-2000. I guess whoever an ex-member of 7
degress South now adays must be good. Well, Ted all i can say is more power to your website. Ed
NELSON C. SANTOS
<nelson.santos@ca.jdsuniphase.com>
11 Years! 1982 to 1993 - Air Cargo Terminal and MWR
TCN Civilian (Filipino, now a Canadian Citizen)
All the best thing happen in my entire life it happens in Diego Garcia. I learn to live alone and I learn a lot of thing that I can imagine. Working there for eleven years is a lot of things to learn and happen. I will never forget that place and dont mind to go back. Missed all my freinds who work in AIr Cargo, Pax Terminal, MWR and final water and the lobsters, diego burger, I missed my room in splendidville. I can beleived Diego Garcia on the web. A lot of beautiful things happen to me there and bad things to. I miss the sea and we use go out fishing every weekend. I missed the Marina.......the dancing in turner club and the Brit Club, I missed the Pizza the best Pizza in the world, Specially the Pizza night at Petty Officer club and the mongolian at Turner club. I missed the bowling alley. A lot of party with freinds every saturday? All I can say is Diego Garcia is one of the most beautiful island I the world. Anybody out there who knows me please E-mail me, Let me know whats going on in the Island.

The Very First American Fighting Woman
BARBARA SHUPING
<barbshuping@yahoo.com>
1982-1983
SPECIAL NOTE 26 Jun 07 - Barb has changed her name to Catherine Windsor for professional reasons. Her new email is cwindsor59@yahoo.com.
I was there from 26MAR82 - 24APR83. Was BM3 Shuping then. I remember hearing that there had been women assigned to some air crews, but I was assigned to NSF. When I got there the only females on the island were of the animal variety (cats, chickens, donkeys, and the notorious land crabs).
One of the other BM3's that I ended up working with broke into my room the first night, but I had just come off of 2 years on a ship so I wasn't too worried about him. I still get a good laugh when I think about the first time I walked into the dining hall, I now know what all those people feel like when they mention E.F. Hutton. Silverware clattered to the floor and one guy blew milk out his nose.
I still miss DG in many ways, mainly the weather and getting to be in the water every chance I got.

Visit the Rest of The PPDRDG by Returning to the Site Map and Picking Another Page!



Want to use something from this site? See the TERMS OF USE.
This, and everything else I write and every photo I produce is copyrighted by Ted A. Morris, Jr.